BLF Function Keys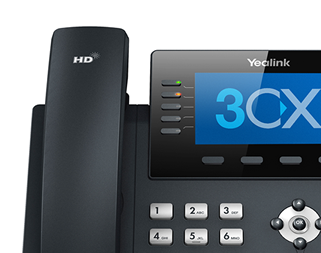 Some IP Phones have BLF function keys. BLF is an acronym for Busy Lamp Field, which is a light on an IP Phone that tells you whether another extension connected to the same PBX is busy or not. Depending on the type of phone you have, BLF's will remain green, meaning the extension is free to talk. If the BLF starts to flash red, it normally means someone is calling that extension. If the BLF function key is red, it means the owner of that extension is on a call.
BLF's are also helpful when answering another colleagues phone. For instance, if Bianca isn't at her desk and someone rings her extension, Andy can pick up the call simply by clicking the flashing BLF. Also, before Helen calls Chris, she'll be able to see if Chris is on a call or not.
Configuring BLF Function Keys
BLF function keys can be configured really easily using the 3CX Management Console. Once the BLF function keys have been configured, the IP Phone subscribes to a resource list that's available on the IP PBX. This resource list gives the phone all the necessary information about all the other extensions on the PBX.
BLF works through the SIP protocol by making use of the subscribe and notify messages. In a normal scenario, the phone is the subscriber and the IP PBX is the notifier. If you'd like to take an in-depth look at BLF function keys and the subscribe process, check out the Busy Lamp Field (BLF) blog post.
Setting Up BLF Function Keys on snom and Yealink IP Phones
For step-by-step instructions on how to setup BLF keys on phones supported by the 3CX Phone System, consult our detailed configuration guides.