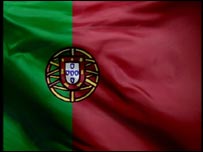 The 3CX Training Team is pleased to announce an upcoming 3CX Partner Training event in Portugal, to be held by 3CX Partner Avanzada7.
We would like to invite all new or active 3CX partners to attend the day of training on July 10, 2012.
The events will show how to install and configure 3CX Phone System, using the 3CX tunnel for remote extensions, information about the architecture of  the software, and more.
It will take place at:
GALILEU PORTO
Rua Oliveira Monteiro, 168
4050 – 438 PORTO
(Next to the Metro station Carolina Michaelis)
To book your seat, email 3CX@avanzada7.com with your contact name and telephone number. There are a very limited number of available seats, so be sure to email soon to ensure your place. For more information, including a detailed schedule, please visit the Avanzada7 events page in Spanish here.