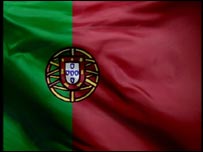 The 3CX Training Team is pleased to announce the first ever 3CX Training event in Portugal held by 3CX Partner Avanzada7.
We would like to invite all new or active 3CX partners to attend the day of training on April 4th 2011.
The events will show 3CX server installation on a Windows machine Standard, how to set up a soft phone extension phone and SIP hardware, how to configure PSTN Gateways for ISDN and analogue telephone lines (with DID) and explain how to configure a SIP Trunk and provider (ITSP). It will also provide information about the architecture of 3CX Phone System for Windows.
It will take place at:
Avanzada 7 Portugal
TAGUSPARK- Parque de Ciência e Tecnologia
Núcleo Central, 238
2740-122 Oeiras- Portugal
Tel: (+351) 21 421 35 00
Fax: (+351) 21 421 34 99
To book your seat, email 3CX@avanzada7.com with your contact name and telephone number. There are a very limited number of available seats, so be sure to email soon to ensure your place. For more information, including a detailed schedule, please visit the Avanzada7 events page in Spanish here.