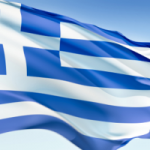 Sectron, the 3CX Greek distribution partner, is pleased to announce a two day 3CX seminar in Greece from January 7th to the 9th, 2011.  The event will take place at Pelion Resort, Portaria.  Check location here.
All 3CX Partners are invited to join Sectron and learn all there is to know about the 3CX Phone System. These events always prove popular, and are a great way of increasing your knowledge of 3CX.
Training is provided at no charge to all registered 3CX Partners. However, this event is limited to 20 attendees on a first come first served basis, so make sure that you complete your reservation early to avoid any disappointment.
Registration and more information about this event can be found here.
Agenda:
07-11-2011
19:00 – 19:15: Welcome and Introduction
19:15 – 19:30: 3CX IP PBX for Windows: Why?
19:30 – 20:30: Successful selling of 3CX Phone Systems
08-11-2011
09:00 – 09:30: Overview of 3CX Administration System – V9
09:30 – 10:30: Setup 3cx PBX server
10:30 – 11:00: Coffee Break
11:00 – 12:30: Setup Hardware Phones and Patton Gateways
12:30 – 13:30: Lunch Break
13:30 – 14:30: 3CX User Portal, 3CX Phone & 3CX Assistant Overview
14:30 – 16:00: Setup 3cx Hotel module
09-11-2011
09:00 – 10:30: 3CX Installation Troubleshooting Practical Training
10:30 – 11:00: Coffee Break
11:00 – 13:00: Sip Server and DNS services
13:00 – 14:00: Lunch Break