New operation enables 3CX to target and serve the Swiss market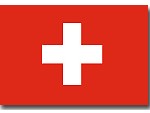 LONDON, UK | ZUG, SWITZERLAND – January 18 – 3CX, developer of the award-winning 3CX Phone System for Windows, today announced that it has opened an office in Zug, Switzerland, to meet the customer demands in Switzerland.
The 3CX presence in Switzerland will play a key role in the expansion of the company's partner network as well as support Swiss-based users of the highly acclaimed 3CX VoIP Phone System to reach their clientele, partners and suppliers effectively.
3CX Phone System for Windows is a SIP-based IP PBX that replaces a traditional proprietary PBX system and works with leading SIP phones and popular VoIP gateways. It allows businesses to completely break free from the restrictions of costly hardware-based proprietary phone systems and is very easy to manage by system administrators as it integrates well with the Windows Network infrastructure.
"3CX recognizes that Switzerland is a key market for SIP-based IP PBX systems and our Swiss team can provide businesses of all sizes the know-how and support required to successfully adopt a complete IP PBX for Windows. The product, together with a comprehensive support team, will allow customers to benefit from mobility and productivity enhancements. We are extremely excited about the opportunities that exist in Switzerland and will expand our operations in line with our growth as a company," said Nick Galea, CEO at 3CX.
"3CX is a global leader in unified communication systems. Our marquee product, the 3CX Phone System, has already achieved an excellent reputation for both its quality and extensive feature set. We are very proud to announce the launch of 3CX in Switzerland and forecast capturing a significant market share in the IP PBX field." Tobias Eberhart, Managing Director 3CX Switzerland
3CX Switzerland Corporate Office details:
3CX Software Service Center Schweiz
Bahnhofstrasse 32
Postfach 1103
6301 Zug
Switzerland
Tel: +41 (0)41 511 8000
Fax: +41 (0)41 511 8001
E-Mail: info@3cx.ch
Web: www.3CX.ch
About 3CX
3CX is the developer of 3CX Phone System – an open standard unified communications platform for Windows that works with standard SIP phones and replaces a proprietary PBX. 3CX is more manageable and can deliver substantial cost savings besides increasing productivity. 3CX Phone System for Windows, has earned Windows Server Certification and has received numerous awards, including The Windowsnetworking.com Gold Award, the Windows IT Pro magazine 2008 Editor's Best Award and a Best Buy Award by Computer Shopper Magazine. 3CX has offices in the UK, USA, Germany, Cyprus, Malta, Australia and Hong Kong. For more information visit: www.3cx.com