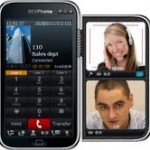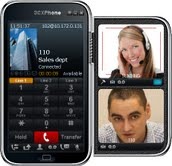 We are happy to announce the availability of RC2 of 3CX Phone System v9, build 13545. This build is likely to go "gold" next week.
The 3CX Assistant is now included in the main download, and the link to it is automatically sent to users by email.
We look forward to your feedback!
Note: 3CX Phone System 9 has been replaced with the latest version of 3CX Phone System, which can be found here – https://www.3cx.com/phone-system/download-phone-system/
New Features
Anti Hacking options to throttle hacking attempts.
3CXPhone for Android Auto provisioning
Spanish language translation
Blacklist entries in call history
DOS flood protection
Yealink template for updates to memory keys to be able to make multiple calls on the same line + pickup code variableAdded: Delete the voice mails of a deleted extension
Anti hacking Whitelist and blacklist
Crash reporter in management console to be able to catch exceptions in the management.
Checks in backup and restore to ensure validity of backup file
Tunnel support and phone integration to CSV import function
Authentication in Queues, Ringgroups and all system extensions
Language prompt updates : English, UK English, German, French, Dutch, Italian, Greek, Russian, Spanish, Swedish, Chinese NEW
New special reports
Show individual calls for queue
Show individual answered calls under X minutes for a queue
Show individual answered calls over X minutes for a queue
Show total no of calls for queue that were answered under X minutes
Show total no of calls for queue that were answered over X minutes
Fixed
Caller ID in queue calls in call reporter
Roll back on failed transfer if transferer has dropped a call. Now terminates the call.
Queue without music on hold file, caused the queues not to register
169 IP will show in the management console
SMTP mail server port when port is non default
Early media handling
Music on hold restoring from version 8 backups to version 9
Bug when deleting a large amount of call logs (over 150000 pages)
Improved
transfer (blind and attended) from calls through Bridge/3CX Tunnel connections
protection in case of direct SIP calls
overall queue manager stability
Recording feature
3CX Assistant (13537)
Added: Better integration in Assistant – Option Make call using intercom or without
Added: Conference call in 3CX Assistant – Management users can see conference calls and add members to the conference
Added: Full name to conference participants dialog box
Fixed: Updating in queue agents Logged in/out in 3CXAssistant
Fixed: Drag and drop in transfers + intercom
Fixed: Keep external leg of call after transfer
Fixed: Bug when transfer to voice mail
Fixed: Transferring a queue call now connects the correct parties
Fixed: Occasional crash when 3CX Assistant exits a tunnel connection
Fixed: Numerous issues in external line transfers through the assistant