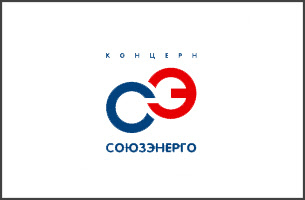 LONDON, UK, 14 DECEMBER, 2015 – 3CX, developer of next generation software based PBX 3CX Phone System announces that Ukrainian pipeline manufacturer, Souzenergo,has successfully deployed 3CX Phone System. Souzenergo were looking for a scalable PBX that could accommodate their growing company and communication needs.
Designing a Cost-Efficient and Scalable Communications Solution
Once Aleksandr discovered 3CX Phone System, he quickly realized that all other options simply could not match up to the system's cost efficiency and scalability—two important factors on his checklist.
In fact, 3CX Phone System proved to be a remedy for all of the company's current phone system shortcomings—such as the impossibility of scaling phone lines, low functionality and poor connection quality. For instance, the 3CX Premium Distributor, Unified Communications, successfully replaced the company's legacy Panasonic 1232 with a completely customized configuration which included 90 Yealink IP phones, 30 IP lines, a VoIP gateway and SIP trunks that connect offices, factories and remote employees.
Belov Aleksandr Sergeevich, IT Department Head said:
'3CX is a PBX miracle; filled with useful Unified Communications features that allowing any organisation to build a fully mobile workforce utilising a fully supported bring your own device philosophy. There are 3CX clients available for every major OS and mobile platform on the market. With crystal-clear connection quality, extended reach beyond the office environment and a massive 50% cost saving when compared to other options 3CX's revolutionary Windows based Software PBX is truly the stuff of dreams.'
Read the complete case study to find out how Souzenergo has managed to bridge remote offices and workers with the scalability of 3CX.
About 3CX (www.3cx.com)
3CX is a 100% channel company and is the developer of a software-based and open standards IP PBX which innovates communications and replaces proprietary PBXs. 3CX cuts telco costs and boosts company productivity and mobility.
With integrated WebRTC web conferencing, softphones for Mac and Windows and smartphone clients for Android, iOS and Windows phones, 3CX offers companies a complete Unified Communications package out of the box.
250,000 customers worldwide use 3CX including Boeing, McDonalds, Hugo Boss, Ramada Plaza Antwerp, Harley Davidson, Wilson Sporting Goods and Pepsi. Maintaining its global presence, 3CX has offices in the U.S., U.K., Germany, South Africa, Russia and Australia. Visit 3CX on Facebook, Twitter and on Google+.