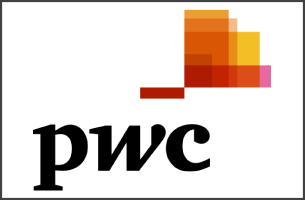 LONDON, UK, 12TH NOVEMBER 2018 – 3CX, developer of the next-generation software-based Unified Communications system, today announces that the Venezuelan chapter of world renowned accountancy firm PricewaterhouseCoopers, Pacheco, Apostólico y Asociados, has successfully deployed the award-winning PBX at its headquarters in Caracas. Pacheco, Apostólico y Asociados serves businesses all across the country and, with more than 75 years in Venezuela, it is the leading firm of its kind in the region.
In offering its services nationwide, employees are constantly on the move, working remotely at clients' premises and in smaller offices. Communications were therefore of utmost importance, however, the company found that their old system was consistently causing issues, dropping calls on a regular basis and damaging their reputation for outstanding customer service. Operations Supervisor Enmanuel Leonis recognized that it was time to upgrade to a more reliable and flexible solution.
"We needed to find something that we could rely upon to ensure that we maintained our high customer satisfaction. The old system was letting us down in that regard and the time came to find something that really worked for what we needed." – Enmanuel Leonis, Operations Supervisor
3CX partner Lasca Data carried out the deployment seamlessly without any disruption to service. Enmanuel noted that results of the switch were immediately noticeable. Pacheco, Apostólico y Asociados is now enjoying increased mobility without the need to worry about connectivity issues.
Read the complete case study to find out more about how the Venezuelan division of PricewaterhouseCoopers is benefiting from 3CX's innovative communications solution.
About 3CX (www.3cx.com)
3CX is a 100% channel company and is the developer of a software-based and open standards IP PBX which innovates communications and replaces proprietary PBXs. 3CX cuts telco costs and boosts company productivity and mobility.
With integrated WebRTC web conferencing, softphones for Mac and Windows and smartphone clients for Android, iOS and Windows phones, 3CX offers companies a complete Unified Communications package out of the box.
250,000 customers worldwide use 3CX including Boeing, McDonalds, Hugo Boss, Ramada Plaza Antwerp, Harley Davidson, Wilson Sporting Goods and Pepsi. Maintaining its global presence, 3CX has offices in the U.S., U.K., Germany, South Africa, Russia and Australia. Visit 3CX on Facebook, Twitter and on Google+.
About Lasca Data (www.lascadata.com)
Lasca Data is a company dedicated to providing communication and data security solutions of the highest standards.
Services include IP PBX for the interconnection of companies, security solutions for data protection, NAS, and barometric reading for personnel of large companies.