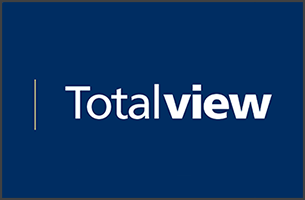 Unified Communications and Workforce Management come together to deliver increased productivity
LONDON, UK & TORSHAVN, FAROE ISLANDS, 28 JANUARY 2016 – 3CX, developer of the next-generation software-based PBX 3CX Phone System for Windows and Formula Inc., developer of Totalview the leading receptionist switchboard provider, announce the formation of their strategic cooperation to provide more integrated products for the benefit of their customer bases.
3CX and Formula Inc. have been in cooperation, with 3CX being one of the key PBX vendors behind the Totalview switchboard functionality. With this functionality, receptionists can see the availability of the workforce and quickly manage calls accordingly. The integration has seen great success in Scandinavia, with key customers including Blue Water Shipping in Denmark, Sandefjord Municipality in Norway, KNI in Greenland as well as global brands like 3M, Citroen, DHL and more.
The integration has been praised by key 3CX and Totalview partners such as Complea who won the Danish Gazelle award this year for the best continuous growth in the industry: "The integration between Totalview's switchboard and 3CX Phone System has played a huge role in the growth we've experienced in the last few years. All our customers using the joint solution are more than happy with it and we plan to continue recommending it to our future customers", Morten Hovaldt, CEO, Complea.
Under the new strategic cooperation, 3CX and Totalview will strive to work more closely and deliver more integration, specifically with the Workforce Management modules. These integrations will include more extensive presence integration, corporate messaging and video collaboration. Besides additional integration, Totalview and 3CX will be also be cooperating on joint marketing & training events and supporting each other's channel efforts.
Nick Galea, 3CX CEO said:
"One of the main points of 3CX being for Windows was to be able to integrate more closely with Windows applications and deliver productivity increases to companies. The integration of Formula's Totalview Workforce Management is a perfect example of this. And it's only the start – we expect to deliver more integration that will save companies money and allow them to work more efficiently".

Runi Brimvik, International Sales Director, Totalview said:
"With the new strategic cooperation between Totalview and 3CX we can break the barriers of what has been possible with Unified Communications. With the unique combination of Totalview and 3CX partners will be able to differentiate themselves from the rest of the industry. Together we will open new doors offering features and integrations that will lift company productivity to a new level".
About 3CX (www.3cx.com)
3CX is a 100% channel company and is the developer of a software-based and open standards IP PBX which innovates communications and replaces proprietary PBXs. 3CX cuts telco costs and boosts company productivity and mobility.
With integrated WebRTC web conferencing, softphones for Mac and Windows and smartphone clients for Android, iOS and Windows phones, 3CX offers companies a complete Unified Communications package out of the box.
250,000 customers worldwide use 3CX including Boeing, McDonalds, Hugo Boss, Ramada Plaza Antwerp, Harley Davidson, Wilson Sporting Goods and Pepsi. Maintaining its global presence, 3CX has offices in the U.S., U.K., Germany, South Africa, Russia and Australia. Visit 3CX on Facebook, Twitter and on Google+.
About Totalview (www.total-view.com/3cx)
Totalview is an all-in-one workforce management solution for small and medium businesses. Totalview measures company activities such as employees' availability, work time usage and 3CX telephony communication – all in real-time. Part of the software suite is Totalview's Switchboard that is designed to improve the efficiency of customer reception.
The team behind Totalview is Formula Inc., founded in 1986 and counts more than 80 people.