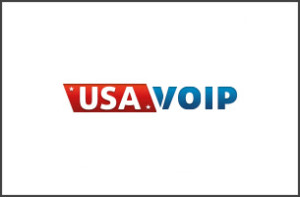 LONDON UK & MIAMI USA 07 DECEMBER 2015 – 3CX, developer of the next generation software-based PBX 3CX Phone System for Windows, and 3CX Distributor USA VoIP announce the expansion of USA VoIP's presence in South America.
In addition to distributing 3CX in Chile, Argentina, Bolivia, Peru and Uruguay USA VoIP are adding Colombia, Ecuador, Costa Rica, Panama, Nicaragua, Suriname, Curacao, Paraguay, El Salvador, Guatemala, Honduras, Belize, Bonaire, Venezuela and Guyana to their 3CX distribution channel.
The growth in the South American market follows the successful relationship between USA VoIP and 3CX. Customers throughout South America will now be able to take advantage of all the features of 3CX Phone System; WebRTC-based web conferencing and its full unified communications feature set. Training events, hosted USA VoIP, will enable partners to improve their knowledge on deploying, managing and supporting 3CX Phone System.
Marcus Kogel, Sales Manager of 3CX said:
We are thrilled about our growing business relationship with USA VoIP; paired with the excellent service that USA VoIP provides, 3CX Partners in South America will now have easier access to the product and training all around the continent. The flourishing partnership between 3CX and USA VoIP continues to go from strength to strength and this exciting expansion will see 3CX cater to the thriving South American market with even more dedication and dynamism.

Nacho Cabrera, CEO of USA VoIP said:
It has been a pleasure to witness the growth of USA VoIP's partnership with 3CX and with such success, the obvious next step was to further expand into the South American market. We are very excited to be able to offer 3CX Phone System in several new locations; more of our customers will now be able to enjoy the world class, software PBX and WebRTC video conferencing that 3CX provides.
About 3CX (www.3cx.com)
3CX is a 100% channel company and is the developer of a software-based and open standards IP PBX which innovates communications and replaces proprietary PBXs. 3CX cuts telco costs and boosts company productivity and mobility.
With integrated WebRTC web conferencing, softphones for Mac and Windows and smartphone clients for Android, iOS and Windows phones, 3CX offers companies a complete Unified Communications package out of the box.
250,000 customers worldwide use 3CX including Boeing, McDonalds, Hugo Boss, Ramada Plaza Antwerp, Harley Davidson, Wilson Sporting Goods and Pepsi. Maintaining its global presence, 3CX has offices in the U.S., U.K., Germany, South Africa, Russia and Australia. Visit 3CX on Facebook, Twitter and on Google+.
About USA VOIP (www.usa-voip.com)
USA VOIP is an American company based in Miami and 100% owned by the Spanish group Avanzada7. Founded in 2013 to offer high value distribution services for VoIP professionals, it was in 2014 when it reinforced its presence in the region with the new business unit in Santiago de Chile from where customers from the South Cone are handled. With a team of certified expert engineers, USA VOIP role it´s not just to provide the pieces of the solution but to embrace our customers project as a key technology partner. Training the channel and evangelizing about VoIP showing at different scenarios all its amazing advances and cost reductions. USA VOIP "Telecom Distributor for the Cloud Age". For any further detail, you can reach USA VOIP offices in Miami calling +1.786.408.5665 or Chile +56 2 29382057. Also through the email address: sales@usa-voip.com.