Version 12.5 is no longer available for download. To download the updated version click here.
3CX Phone System 12.5 is just a breath away! With the second release candidate of 3CX Phone System 12.5 we have fine tuned the first release candidate and are ready for the final release. RC2 adds support for the Fanvil X3 IP phone, templates for Yealink IP Phones have merged and are thus easier to manage and you can use IPs rather than FQDN during setup for testing purposes.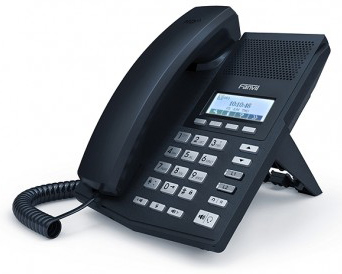 Introducing Support for Fanvil X3
The new Favil X3 is a low cost yet good looking IP phone. Using our 'Plug and Play' provisioning feature the X3 can be deployed in a matter of minutes providing yet another great cost effective choice to pair with 3CX Phone System. CTI, Remote deployment are all supported.
The Supported VoIP Provider List is Growing
We have added even more VoIP Providers to our supported VoIP Providers list. The new VoIP Providers cover a range of countries from the US, France, Australia and more. The complete list will be announced soon.
Other Features in v12.5 RC2
For users evaluating 3CX Phone System, the installation now allows you to enter your internal and external IP addresses if you do not have a DNS server.
Yealink templates for T41/T42 and T46/T48 are now merged into one template file.
For the complete list of changes view the complete change logs for 3CX Phone System.
Download v12.5 & Documentation
Download 3CX Phone System Version v12.5.
3CXPhone for Windows client is included in the 3CX Phone System v12.5 and will be updated automatically, or download the client.
3CXPhone for Mac OS is also included in the 3CX Phone System v12.5 and will be updated automatically, or download the client.
Download 3CXPhone for Android from Google Play.
Download 3CXPhone for iPhone from the Apple App Store
Demo Key: SAOY-3LMW-U3OT-GLJV