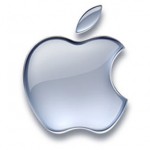 3CXPhone for iPhone is here! We've gotten the go-ahead from Apple and it is available immediately via the Apple Appstore.
3CXPhone for iPhone is a VoIP phone for Apple iPhone, iPads and iTouch devices running iOS 4.0 or higher. With it, you can make and receive calls via 3CX Phone System using Wifi or 3G and using your existing extension credentials. Since it's a SIP client, you can easily use it in combination with a deskphone (using SIP forking it will ring both on the desk phone and on your iPhone) or even as a deskphone replacement – in fact because of its wireless capability it's also a perfect alternative to an expensive wireless phone (An iTouch is very inexpensive and has full wireless support). 3CXPhone for iPhone also works with other SIP standards based PBXs, as well as numerous VoIP Providers.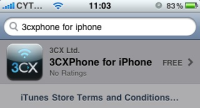 It's easy to configure 3CXPhone for iPhone for use with 3CX Phone System – extension settings can be automatically provisioned to the phone. For a guide how to do this, follow this link.
3CXPhone for iPhone was tested in a limited beta program. Should you have any feedback or questions, please contact us on the 3CXPhone for iPhone forum:
https://www.3cx.com/forums/3cxphone-for-iphone-f35.html
Information on configuring and using 3CXPhone for iPhone can be found here