Zehnder Selects 3CX Phone System and sees Costs Fall and Productivity Soar

The heating unit manufacturer Zehnder has changed its traditional proprietary phone system from Avaya to a new software based VOIP Phone system from 3CX. Today, about 500 employees make 2000 calls per day via 350 IP phones and 110 DECT over SIP phones rather then old style phones. Because of the complete integration of 3CX Phone System in the existing IT infrastructure, not only is Administration easier then ever before, but the features of 3CX Phone System also allow Zehnder employees to work more productively. In addition Zehnder has lowered the costs of administering the phone system by more than 90%.
From a Glowing Line to a Hot Network
Based in Baden-Wurttemberg, Germany, Zehnder GmbH is the daughter company of Swiss Zehnder Group AG, a public company and market leader in decorative, bathroom and electric radiator production.
Ever since founder Robert Zehnder invented the tubular radiator back in 1930, the company has been a pioneer in heating unit manufacturing and is at the forefront of the commercial sector for controlling air circulation in houses and offices as well as winning back warm air.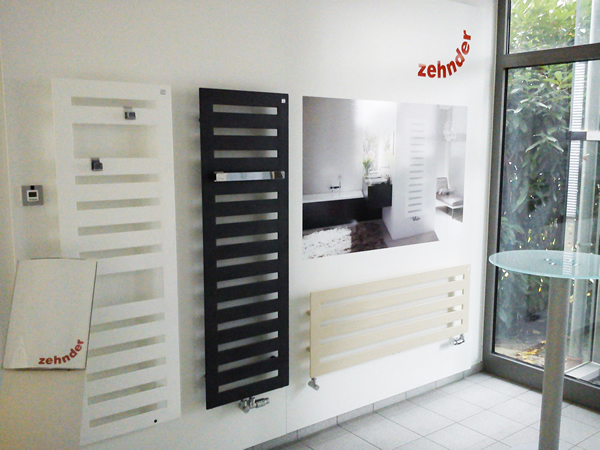 Decisions
With over 500 employees including 40 Sales Representatives, making more than 2,000 calls a day all over the globe; telephony is an essential part of the business. When the support contract on their old proprietary system expired, the company needed a new open standard solution with which they could be vendor independent, in order to save substantially and achieve maximum flexibility.
It was time to make the choice to move to a modern VoIP system that was:
Cost effective
Easy for the staff to learn
Quick to implement without disturbing regular operations
Outstandingly supported
Able to increase employee productivity
Manufacturer Independent
Price and Quality of 3CX Convinces
"We looked at 4 solutions from 4 different manufacturers very closely and decided for 3CX Phone System. 3CX is the market leader in software based VoIP Phone systems. The 3CX Phone System convinced us because it had so many features and for an unbeatable price," he said, "It was more than 50% cheaper than systems from the competition." – Ercan Yapalak, Zehnder IT Department.
3CX could reduce the running costs drastically – through reduced administration and the flexibility to choose SIP standard IP phones. By building on a Windows-based IP PBX they could integrate it with their IT infrastructure and achieve the flexibility that was required.
Test Infrastructure
In January 2010 Zehnder started to setup a test infrastructure. A project team, consisting of 30 users from Sales, Field Sales and Production tested the 3CX Phone System for several months. 3CX Phone System quickly proved itself as a dependable solution and it was resolved to take 3CX Phone System into production for the entire company. Zehnder initially decided to run both the 3CX Phone System with the old Avaya phone system in parallel to act as a backup. For internal calls the existing company network is used. For external calls, there are 2 options – users can either use a VoIP provider or a VoIP Gateway. For the VoIP Gateway, Zehnder chose a device from German company Beronet. Two Berofix gateways connect to 2 ISDN PRI lines and provide full redundancy.
Despite some initial teething troubles largely caused by the old Avaya PBX, the professionalism with which 3CX and Berofix helped Zehnder implement the 3CX Phone system convinced Mr. Yapalak.
"Large infrastructure projects often have teething problems. At that point it is very important to see how fast a vendor can respond. 3CX answered all our questions fast and competently – I was very satisfied with 3CX support."
In addition, because the 3CX Phone Software was standards based and built on Windows, Zehnder could use their knowledge of the systems and not be so dependent on 3CX, unlike previously where they had been completely reliant on the vendor during their proprietary PBX days.
"Administering the phone system is childs' play – everybody who can use a Windows application can administer the 3CX Phone System."
Reduced Costs and Increased Productivity
Everybody looks to reduce their costs, so Zehnder were very satisfied when telephony administration costs went down by a staggering 90% compared to the previous year! There is now just one network to be managed and monitored for both IT and telephony.
Because of the integration of the 3CX Phone System in the existing Microsoft Environment, everyday processes involving the phone system are much easier. Employees can make calls directly from Outlook, without having to type the number again. All calls are journalled for reporting purposes. In addition users can hit the F11 key from any application to trigger a call based on a selected phone number. Inbound calls are automatically matched to the customer record, saving sales people time identifying the customer in the database.
Another advantage of the 3CX Phone System is that the complete old style telephone wiring can be removed. Because of this, creating new extensions or moving users can be done in a matter of seconds, as opposed to half an hour or more with the old phone system. The 3CX Phone System gives tremendous flexibility and is very scalable since there is no limit to the number of extensions or lines you can add. There is no need for special add on modules that are limited by the number of extensions they can support!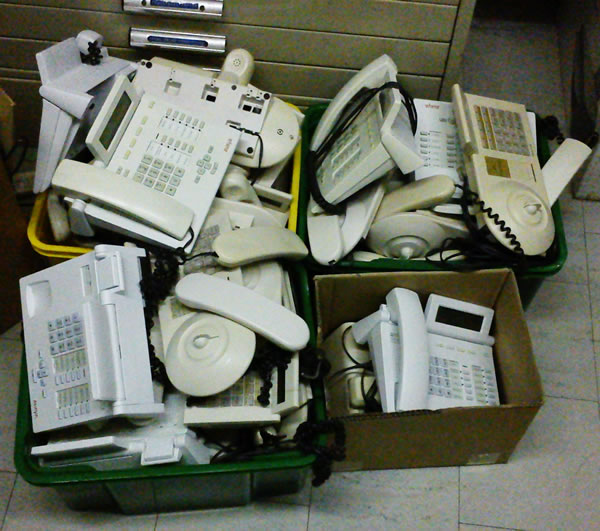 Automating Processes With Voice Applications
With the 3CX Voice Application Designer, Zehnder has built interactive voice driven applications that automate everyday processes.
For example, Zehnder has a voice application that asks for the customer number, then verifies this number against the customer database and routes the call to the appropriate Sales or Support person responsible for that specific customer. Zehnder will also be using the call recording feature to be able to automate more processes.
One Number Concept
Because of the switch to an IP PBX, Zehnder can now work much more effectively compared to before. Due to the unified communications functions such as presence, employees can see whether a colleague is on the phone or not and avoid unnecessary phone calls and useless transfers. This saves employees time and reduces frustration with customers. Communication is more effective and less time consuming, increasing the amount of calls to and from customers each day and thus increasing sales.
For Zehnder it is also important that field sales people can always be reached via one single number, independent of whether they are in the car, with a customer or in the office. Currently, Zehnder is testing 3CXPhone for iPhone and Android, a special client for smartphones, to enable the possibility of connecting smartphones with the 3CX Phone System. With these applications, field sales personnel can be reached on their extension anywhere and also make calls via the phone system.
Conclusion
3CX Phone System has achieved significant savings for Zehnder whilst increasing staff productivity. Zehnder's next step will be to implement 3CX Phone System in worldwide locations!