British Chamber of Commerce Philippines Connects with its Members Using 3CX Phone System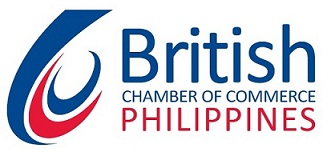 The British Chamber of Commerce Philippines represents over 200 member companies and individuals with a membership network of over 400 entrepreneurs and senior executives of multinational corporations and SMEs. Britain has major investments in the Philippines with bilateral trade worth around US$2bn annually. 3CX Phone System has provided the Chamber of Commerce with a cost effective and feature-rich phone system for its brand new office in Taguig.
New Office- New Phone System
The Chamber of Commerce is an independent, non-profit membership organization whose primary objective is to support the development of its members' business interests in the British and Filipino communities. Keeping in touch with members is vital to the work of the organisation and finding a reliable and easy-to-use phone system was a key consideration when setting up the new office. The Chamber of Commerce investigated using Avaya, however following discussions with Smallville Information Technology Enterprise Group, 3CX Phone System was a clear winner.
Chris Boughton, General Manager at the British Chamber of Commerce Philippines said:
"We were setting up a brand new office. We wanted a software based system which was cost effective and easy to maintain, and at the same time gave us good control over guest users, and good reporting. 3CX was the most cost effective, advanced, digital telephony system that we could find. We like the ease of use and configurability of the system and we know that it will grow with us."
Mix & Match IP Phones
The Chamber of Commerce decided to install a combination of Yealink handsets and Polycom voice conferencing phones. As 3CX Phone System uses open standards the organisation could easily mix and match their phones to create their perfect communications solution. This contrasts to expensive proprietary systems, such as Avaya, who lock their customers into using their own products. In addition, as 3CX guarantees interoperability with supported IP phones, the Chamber of Commerce has peace of mind that when updating their phones in the future there will be no problems with compatibility.
3CX Offers Scalable, Feature-Rich Solution
The Chamber of Commerce has been extremely pleased with the user friendly nature of 3CX Phone System. As 3CX runs on Windows, the system can be easily managed internally by the organisation without the need for costly external support. For instance, additional phone lines and extensions can be added with a few clicks of the mouse. With 3CX Phone System, the Chamber of Commerce can also receive reports on call statistics allowing it to monitor call logs and extension statistics. The report shows the number of calls for every extension, the number of answered and unanswered calls, as well as the total amount of talk time for each extension.
For the employees at the Chamber of Commerce, 3CX Phone System has provided mobile access and voicemail enabling them to keep in touch more easily with their colleagues and customers. With 3CXPhone clients for Android and iPhone, employees can take their office extension wherever they go. This has given employees increased mobility and led to increased productivity at the organisation.
3CX Phone System has provided the new office of the Chamber of Commerce with a modern, cost-effective phone system which has successfully met the organisation's needs.
About Smallville Information Technology Enterprise Group 
SITE Corp was established in 2003. carrying the principal purpose of providing technical support to SME's and distributing high quality IT products in the Philippine Market. SITE Corp is a young and innovative company with a strong commitment to provide start-up and established business organizations with state-of-the-art and customized IT infrastructure and other related services.
SITE Corp. mission is to be the Premium Corporate Value Added Reseller and System Integrator of IT products in the Philippines by producing effective management, marketing, sales analyst and dexterous support personnel thus allowing its clients and the company to grow together. In Smallville Information Technology Enterprise Corp. Advanced Services offers the focused IT expertise and best practices to help you assess, plan, implement and operate the most effective computing solutions for your business.