3CX Provides Corset Wholesale with Global Call Centre
Over the past three years Corset Wholesale, a manufacturer of high quality corsets, has gone from strength to strength. In September 2011, the company set up a subsidiary in New York, followed by another in the UK and today the company has 300 employees. 3CX has enabled Corset Wholesale to keep in touch with its global customer base by enabling the company to provide a call centre with 24/7 customer helpline.
Neeraj Kumar Thakur, General Manager of Corset Wholesale said:
"Our staff are extremely happy with 3CX Phone System. As a user-friendly solution it has helped reduce their workload and enabled us to keep in touch with our customers more easily."
Affordable and User Friendly Solution
Corset Wholesale wanted a phone system which would provide a reliable and cost effective communications solution. Corset Wholesale investigated remaining with 8X8, the company's existing phone system provider. However, following a quote from 3CX Distributor, Ank Technologies, the company decided to choose 3CX. 3CX Phone System stood apart from the competition due to its economic and user friendly solution. Corset Wholesale was extremely pleased with the smooth deployment of the phone system and the subsequent technical support provided by Ank Technologies. Previously the company was spending 600,000 Rupees a year (7,600 Euro) on its PBX, but by switching to 3CX Phone System, Corset Wholesale has saved on these costs. As 3CX Phone System is licensed based on the number of simultaneous calls, it offers a cost effective solution for businesses of all sizes.
3CX – The PBX that Meets Their Needs
Since installing 3CX Phone System two years ago, Corset Wholesale has experienced great service without any technical difficulties. As a software-based PBX, 3CX Phone System has proven to be easy to manage, without the need for costly external technical support. As 3CX Phone System runs on Windows, the new PBX integrated seamlessly with Corset Wholesale's existing operating system. With regards to day-to-day management, the company was impressed by the 3CX Management Console which they found to be very informative and easy to navigate. All the phone system features could be easily accessed, with additional extensions and call rules being added with a few clicks of the mouse. This gave Corset Wholesale the ability to adapt the phone system to their exact needs.
Increased Productivity & Customer Satisfaction
Corset Wholesale noticed an immediate improvement in the ease of communications between staff and customers. With 3CX Phone System the company has been able to offer a reliable call centre with 24/7 customer helpline answering any questions customers may have. In addition, with the improved voice quality offered by 3CX Phone System Corset Wholesale's employees have been able to communicate more effectively with its customers. This has improved productivity and in fact reduced the workload for the company's employees. With customer service being a key differentiator in today's market, being able to easily communicate with its customers has been of great benefit. 3CX Phone System has brought Corset Wholesale's communications up-to-date, enabling the company keep in touch with its customers.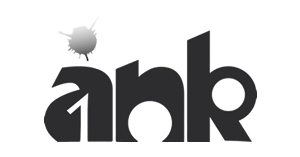 About Ank Technologies (www.anktechnologies.com)
Ank Technologies, under the umbrella of Ank Incorporation (formerly known as Etyping Services), is an IT Enabled Solutions Provider catering to Digital Communications Solutions, IT Solutions and Services & IT Outsourcing. Ank Technologies is dedicated to achieving a symbiotic growth of its partners across India and its neighboring countries by providing a healthy channel with the unified vision of reaching out to a wider base of users globally.