A Spanish University Solves Phone System Pitfalls With the 3CX Solution
The Escola Universiària Salesiana de Sarrià (EUSS), based in the scenic and culturally vibrant city of Barcelona, Spain, is a part of a tradition in Spanish education that dates back to the late nineteenth century. It originated from the Salesian vocational schools of Sarrià that were formed in 1884 by professionals in graphic arts and carpentry. More recently, the university started to offer further choices in the areas of mechanics and electronics.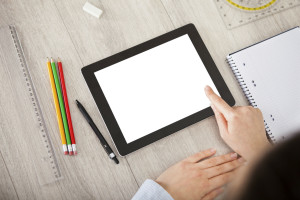 Today, EUSS is a high school that trains and educates its students to become engineers. The university aims to train students in this particular industry so that they can meet the future demands for this type of certification and knowledge in their country. EUSS works to provide students with the best possible skill sets while also actively employing them so that they can gain more experience in the field.
But César Latorre, the university's IT Coordinator, found that while the students' success was increasing so were the university's telecom bills. So Latorre decided it was time to find a more cost efficient, not to mention less archaic, phone system to satisfy the communication needs of EUSS.
3CX Ticks All the Boxes on the University's Checklist
The Spanish university consists of 70 employees and 700 students. And, because the university looks as if it's bound for continued growth, Latorre added flexibility and scale to the checklist of phone system requirements. In addition, Latorre felt that if the university expanded—in both staff and students—it would need a much more advanced phone system to replace its current one, which was becoming obsolete and more of a cost center than a hub for seamless communications. In fact, the legacy Siemens Hicom 150 that the university operated on cost approximately €6,600 per year, which Latorre found to be far too exorbitant for a phone system that didn't cater to his organization's needs.
So, checklist in hand, Latorre and his IT staff researched the best possible solutions on the market to replace their current system. For organizations that are moving on from a legacy system to IP- telephony, choosing the right providers can be quite difficult due to the saturation of the IP-telephony market. But once Latorre landed on 3CX Phone System, he knew that the search was over as this solution marked off all of the requirements on his list.
César Latorre IT Coordinator at EUSS said:

"3CX allows us to have an integrated telephone system with a high level of flexibility and access to new features that, until now, we did not have. In addition, we gained higher redundancy as the telephone center runs on a virtual machine on the 3CX virtualization infrastructure. The cost and maintenance are greatly reduced."
A Present Look at the EUSS Phone System
Once Latorre decided on 3CX Phone System, 3CX Partner, Telinformática, completed the new phone system integration. Now, the university uses 70 IP phones and a SIP trunk with 20 connections. This new configuration helped EUSS to greatly reduce its telecom bills as SIP trunking allows for complete IP connection, that is, phone calls are routed through the Internet rather than on-premises copper wires. What's more, the IP foundation of the university's new phone system enables it to adopt the sophisticated features associated with today's modern phone system, such as unified communications (UC). As such, the university is now experiencing significant costs savings while gaining more functionality and features than its previous, and more expensive, phone system.
3CX Phone System configuration at EUSS is also highly redundant, as it is backed-up in more than one location, so Latorre and his staff can rest assured their phone system will never fail unexpectedly. As such, the advanced features; scalability offered by IP phone lines; cost effectiveness; and added redundancy mean that the university's new phone system is one that will withstand the test of time. Today, Latorre and the rest of the staff at EUSS are worry and restriction free now that they can communicate simply and seamlessly.
About Telinformática (http://tii.es/)
TII provides IT business systems and services to small and medium-sized enterprises. The company specializes in file and systems servers; 3CX Phone System installation, maintenance and support. Further TII can now also offer 3CX Phone System as a virtual PBX. We have more than fifteen years' experience supplying, configuring, installing and maintaining all major hardware and software products for its customers.