Horizon Housing at home with 3CX Phone System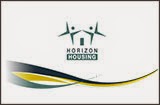 Horizon Housing, based in Queensland, Australia, manages and develops community and affordable housing for people on low to moderate incomes by providing them with high quality and sustainable housing solutions.Queensland is home to more than 4.5 million people, with most living along the Gold Coast and in Brisbane, the state's capital city. The increasing demand for affordable housing in the region has seen Horizon Housing grow by over 700% since 2007, to become Queensland's largest non-profit affordable housing provider with over 1800 properties statewide.
 Old PBX not fit for service
Horizon Housing found that its old Samsung phone system was no longer able to keep up with the needs of the growing company. Horizon Housing was constantly struggling to customize the system, with significant time and money being spent on upgrades and amendments, such as updating call queues and greeting messages. A typical call out fee for half an hour of technical support, just to make minor changes to the system, was costing $175 and this was not sustainable for the non-profit organisation. The company was also keen to ensure that employees, who were often out and about, could easily contact their colleagues and customers when away from the office.
Easy transition to 3CX Phone System
Relying on its phone system to keep in touch with current and potential tenants Horizon Housing decided to modernise its outdated system. Rather than remaining with Samsung, following a quote from 3CX Partner, A&S Tech Pty Ltd, the company decided to move to 3CX Phone System. Horizon Housing was particularly impressed with the user friendly software offered by 3CX, which could be easily expanded and adapted as necessary.
Horizon Housing was impressed by the swift and easy transition to 3CX Phone System. The system was installed over a weekend with 99% of customizations completed within the first few days thanks to the support of A&S Tech Pty Ltd. Horizon Housing's staff and customers were able to immediately enjoy the benefits of the new system without any disruption to the phone service.
The high level of service provided by A&S Tech Pty Ltd did not stop with the installation of the new phone system. The company has subsequently worked with Horizon Housing to develop additional plugins to meet their specific system requirements.
Affordable Housing- Affordable Phone System
Since the installation of 3CX Phone System, Horizon Housing has been able to successfully manage their phone system internally. As 3CX Phone System runs on Windows, it was already compatible with the company's existing systems and backup process. Now the company no longer has to deal with the cost and hassle of using outside technical support, making an important difference to their telephony costs.
In addition, staff productivity within the company has reached a new high, as the improved call routing system means that the reception team no longer has to act as a call centre, allowing them to get on with their daily tasks without being disturbed by phone calls.
3CX- Connecting Colleagues and Customers
Horizon Housing immediately noticed an improvement in the ease of communication between staff and customers with 3CX Phone System. The ability to answer their office line on their mobile phone has enabled staff to remain connected, even when they are out of the office visiting properties and meeting tenants. Using the realtime status information it is now possible to track when staff are available to take calls, meaning that communication within the company can be managed more effectively.
Although not an initial requirement, the Chat Function has also proven extremely valuable for the company, as staff can contact each other without having to speak over the phone. The new system has allowed Horizon Housing to improve its level of customer service, a key objective for the housing provider.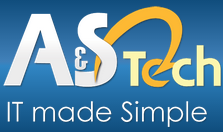 About A & S Tech Pty Ltd (www.aandstech.com.au)
A & S Tech Pty Ltd was established in 2006 and aims to provide customers with the best possible IT network at an affordable price. A & S Tech's degree qualified IT engineers are certified in many areas including: Microsoft, Citric, VMware, 3CX, and Watchguard. With the head office located in Brisbane, A & S Tech serves customers locally, nationally, and internationally.