3CX Checks In to Hotel Piyush Palace

Hotel Piyush Palace is located on the outskirts of Ahmedabad, the financial capital and largest city in the state of Gujarat. The hotel, built in an Indian palatial style from pink stone, offers guests a luxury experience with a spa and landscaped gardens. Ahmedabad, which is set on the banks of the River Sabarmati, has been ranked by Forbes as one of this decade's fast growing cities due to Gujarat's business-friendly nature. 3CX Phone System has provided Hotel Piyush Palace with a modern, feature-rich PBX, in line with the five star service offered by the hotel.
Luxury Hotel Seeks 5 Star Phone System
Hotel Piyush Palace was looking for a modern phone system which would provide a communications solution suitable for the high-end hotel. After receiving an offer from 3CX Partner, ANK Technologies, the company decided that 3CX Phone System would offer the best solution due to its cost-effective, yet feature-rich platform. In particular, Hotel Piyush Palace was impressed by the additional features offered by 3CX Hotel Module. The hotel investigated a number of other PBXs, but these were overly expensive and in some cases did not offer specific hotel features. With plans to extend the hotel by another 250 rooms in the coming year, Hotel Piyush Palace also wanted a phone system which could easily be expanded. As a software-based PBX solution, 3CX Phone System is easily scalable with the possibility of adding an unlimited number of extensions and functions.
Rapid Deployment with 3CX Phone System
Hotel Piyush Palace was extremely pleased with the deployment of the phone system during which ANK Technologies installed over 60 extensions. With 3CX Phone System, the hotel was also able to capitalise on its existing infrastructure without the need for additional cabling. With a proprietary PBX on the other hand, additional phone and network points would have had to be wired, installed and maintained making it extremely costly. Furthermore, as 3CX Phone System is a Windows-based solution it is very easy to manage without the need for external technical support, offering Hotel Piyush Palace further cost savings.
3CX Hotel Module Offers Feature-Rich Hospitality PBX
With 3CX Hotel Module, Hotel Piyush Palace was able to transform its 3CX Phone System into a feature-rich hospitality PBX. By integrating 3CX Hotel Module with Atrium, the hotel's property management system, Hotel Piyush Palace is now able to deliver a better customer experience, whilst saving valuable staff time. For example, guests' names are now automatically displayed on the reception, restaurant and management phones, allowing staff to greet the customer by name, as well as avoiding miscommunications when taking room service orders or dealing with other requests over the phone.
From the guests' perspective, besides enjoying a more personalised customer service, the introduction of 3CX Phone System has brought a number of benefits. With 3CX Hotel Module guests can receive their voicemail messages directly to their personal email, ensuring that they never miss a message. In addition, hotel staff can now easily be reached through wireless phones connected to the phone system, meaning that their enquiries can be dealt with quicker.
The features offered by 3CX Hotel Module have also enabled Hotel Piyush Palace to streamline the processes within the hotel, thereby achieving efficiency savings. For instance, 3CX Hotel Module automatically triggers certain events upon check-out, such as deleting remaining voicemails, printing a log of calls made during the guest's stay, and blocking an extension to avoid unauthorized use. By choosing 3CX, Hotel Piyush Palace has saved significant staff time, allowing for an instant increase in productivity.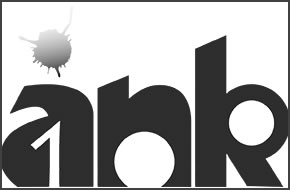 About Ank Technologies (www.anktechnologies.com)
Ank Technologies, under the umbrella of Ank Incorporation (formerly known as Etyping Services), is an IT Enabled Solutions Provider catering to Digital Communications Solutions, IT Solutions and Services & IT Outsourcing. Ank Technologies is dedicated to achieving a symbiotic growth of its partners across India and its neighboring countries by providing a healthy channel with the unified vision of reaching out to a wider base of users globally.