ArcelorMittal Tailored Blanks Cuts Its Telephony Costs in Half with 3CX Phone System
With an astounding global presence with operations in more than 60 countries, ArcelorMittal is a noted supplier of high quality steel products.
Tailored for Tomorrow
The automotive industry faces two major challenges today: emissions reduction and improvement of safety standards. Reducing vehicle weight by using lighter materials is an obvious way to cut emissions, but still offers unbeatable crash protection. ArcelorMittal Tailored Blanks answers both these demands with one innovative solution.
Tailored Blanks, World leader in Laser Welded Blanks, allow the use of optimal steel specifications, including ultra-high strength steel and Usibor® 1500 AS*. By welding steel sheets together, They produce materials that fit the needs. Strength is concentrated where it is most needed for crash resistance and overall material thickness is reduced, decreasing weight and emissions. Meanwhile, manufacturing, material and transport costs are reduced, adding to your profits.
Tailored Blanks is supported by ArcelorMittal's world-class R&D and wide distribution network and they are committed to working closely with their customers to optimise design, supply and cost efficiency. As a company at the forefront of the automotive steel industry, they focus on being not only steel producers but solution providers, which is reflected in their wholesome philosophy of producing safe and sustainable steel.
With their clean outlook on steel production and prime position in the industry, ArcelorMittal Tailored Blanks needed a communications system that would simultaneously reinforce their core beliefs and bring their business to the next level by reducing costs and improving overall employee productivity. The team at ArcelorMittal turned to 3CX Phone System for Windows as their solution, with its unrivalled mobility and ease of management making it a huge step-up from their outdated, traditional PBX.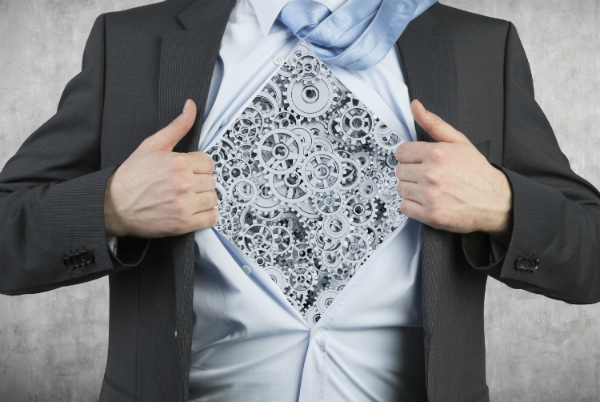 Flexible, Manageable, Low-Cost and Scalable PBX Needed
First and foremost, the company's new phone system had to connect five ArcelorMittal Tailored Blanks offices with plans to expand to other locations. This was crucial to reducing call costs and improving overall staff efficiency. As ArcelorMittal Tailored Blanks employees often travel between offices, the new phone system had to enable these employees to enjoy a more seamless communications experience no matter where they were, whether that be on a different site or on the road. It was also essential that the new phone system utilized VoIP as the company's traditional PBX couldn't accommodate this unless ArcelorMittal Tailored Blanks was willing to make an expensive investment in additional hardware, which would also be difficult to obtain and configure. Finally, the company wanted a software-based PBX, which would be far more flexible and scalable than a traditional PBX.
The Right Components
Of course a company with such significant global reach, in an industry built on precision and exacting standards, would only select the finest software-based PBX, hence ArcelorMittal Tailored Blanks choose 3CX Phone System to replace its outdated Traditional PBX. As 3CX Phone System is based on Windows, there was no need for ArcelorMittal Tailored Blanks to purchase special or dedicated hardware, which reduced its upfront costs. Management was also thrilled about the ability to run 3CX Phone System in a high availability environment (hyper-v cluster).
3CX Phone System 'Steels' the Show
Noble Concept Design, a 3CX Partner in Bonheiden Antwerp, Belgium, provided an offer to ArcelorMittal Tailored Blanks in 2011. Ultimately, ArcelorMittal Tailored Blanks selected 3CX Phone System over Siemens and Asterisk®* systems and the entire project was completed quickly and painlessly, without any disruption to daily operations. The team are now looking forward to migrating all other offices to 3CX Phone System, which will be connected directly to the Belgian headquarters.
Above all, the flexibility of the software gave the company the opportunity to install the phone system at the Slovakia site and the phones remotely, which proved to be a great solution in saving time and travel costs. Additionally, all phone systems of the different sites are all managed centrally from the headquarters in Belgium while new phones and updates are installed remotely. The has shown to be extremely convenient and a huge benefit to ArcelorMittal, who have seen valuable time and money spent on management of their communications system greatly reduced.
3CX Chips Away at Telephony Costs
ArcelorMittal Tailored Blanks has installed 3CX Phone System in Belgium (2 sites), France, Slovakia and Bremen and, with the use of the 3CX Bridging feature, has connected all of these installations. Now that inter-office calls are treated as internal calls, the company is seeing huge cost savings which are only further increased by the fact that calls can be routed through the remote PBXs, so that international calling costs have been wiped out.
ArcelorMittal Tailored Blanks, Belgium
"ArcelorMittal Tailored Blanks migrated to 3CX Phone system in 2011. We chose 3CX due to the fact that it's easy to manage and maintain by our own System Engineers as well as 3CX having the great advantage of running in our High-Availability Clustered environment. Our Solution Partner, Noble Concept Design, carried out the switch seamlessly and they built the necessary bridges between our other plants, which saved us a huge amount on international calling costs. Moreover, we're able to get a high quality VoIP line with Destiny VoIP providers."
After using the same outdated, traditional PBX for a number of years, it was time for ArcelorMittal Tailored Blanks to move into the next generation of business communications. 3CX Phone System has allowed them to adopt a modern, software PBX with a full unified communications feature set, while enjoying easy and cost effective deployment, improved productivity and significant cost savings.
About Noble Concept Design (nobleconceptdesign.be)
Noble Concept Design is an Information Technology and Telecom Systems Integrator focused on helping businesses cut costs, gain efficiencies and grow through providing the highest quality expertise, products and services. Our portfolio of solutions covers all aspects of networking, ICT services, telephony, management and support along with a number of other associated products and services. We believe every client should receive the same high level of service and support and we also recognise that every client is unique. Therefore, we offer comprehensive Tailored ICT Solutions and services to perfectly compliment every client's individual requirements.
* Asterisk® is a Registered Trademark of Sangoma Technologies. This trademark is not affiliated with 3CX, its products, or its websites. Sangoma Technologies is not the source of, and does not sponsor or endorse, the products/services promoted here. 3CX is not associated with or sponsored by Sangoma Technologies. All product and company names are trademarks™ or registered® trademarks of their respective holders. Use of them does not imply any affiliation with or endorsement by them.