3CX Engineers Flexible Communications at Kantey & Templer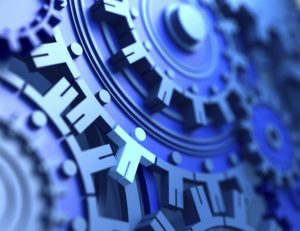 Westville, Durban, South African-based Kantey & Templer provides and manages professional, quality engineering expertise to Africa, turning engineering concepts into reality. Work ranges from technical advice to a total design and construction package. The company is specifically structured to enable undertaking large scale projects, yet remains small enough for the principals to maintain "hands-on" involvement.
With 110 employees and growing fast, Kantey & Templer was building up steam, and the company needed a scalable, flexible communications system which could cut costs and handle increasing traffic.
But its legacy NEC PBX was slowing Kantey and Templer down. It was costly, with all calls going over the PSTN. It was out of warranty, obtaining spare parts was an increasing problem, and the technology was old analogue hybrid technology which had very little flexibility. Adding users meant putting in double cable infrastructure for each one.
Building in Quality
Andrew Mckay, Executive Associate, Kantey & Templer said:
"3CX offered a cutting-edge, scalable and flexible system with the added advantage of solid local support, at a competitive price".
Mckay had shopped around for a new system first. He had looked at Ericsson and Samsung, but found them too expensive, and lacking in local support. 3CX Partner 3C Technology was right on the scene in Durban to provide support, and to ensure that installation was rapid, with little downtime.
3CX deployed easily, because it runs on open standards, and could operate right away on the company's LAN CAT6 infrastructure. 3CX provisioned Kantey & Templer's 110 Yealink phones in seconds, and took control of its two Meg Fiber lines and the gateway which it uses for failover.
Constructing Success
Kantey & Templer achieved all of the desired results with 3CX. Costs savings achieved in moving to Internet telephony from the PSTN were considerable, ZAR4,000.00 ($270) per month.
Advanced call management made sure that calls were routed to the right respondents, increasing productivity. With 3CX, employees receive a single portable extension on which they can be reached anywhere, so calls weren't missed.
Mckay has been able to scale the system up as needed, without having to add any wiring as new phones are added – and there are no extra licence fees for adding lines and phones with 3CX.
Mckay is now getting ready to connect up remote offices – calls within the company will be free with Internet telephony.
"We now have the flexible, efficient system we need to grow as a company," Mckay added.