Simplified Communications for Russian Askona Ltd. by 3CX
Korov City, Russia-based Askona Ltd., part of the Malmö, Sweden-based Hilding Anders Group, is the leading manufacturer of orthopedic mattresses in Eastern Europe — one out of three Russians sleeps on an Askona "healthy sleep" mattress. Askona has more than 25 years of experience, and provides about 800 different mattress brands. The company has earned a high reputation in the world market and works with famous hotel chains like Hilton, Radisson SAS, Marriott and others.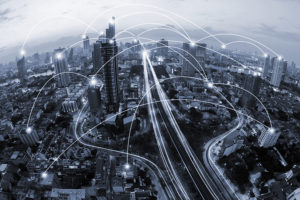 With 4,000 employees, and more than 20 branches throughout Russia and in other countries in Eastern Europe, Askona was growing fast. But its communications system couldn't keep up with the growth; it was complicated, with three separate PBXs in use and no direct interoffice connections. What's more, telco costs were rising, and the difficulties of running the system were increasing, while maintenance became ever-more costly and complex. Askona's Panasonic PBX was difficult to configure, and managing calls, adding extensions and debugging were all complicated tasks. Its Asterisk®* PBX didn't offer sufficient reporting, and its Infinity PBX placed too many demands on IT staff resources.
Nikita Akimov, head of IT services and telephony, looked at many alternative systems, but chose 3CX PRO Edition:
"3CX has enabled us to make it all simple: 3CX's has allowed us to put all our branches into a single network, while reducing communications costs, simplifying administration. and supporting employee mobility," Akimov commented.
Uncomplicated Installation
3CX PRO Edition installed and deployed in a matter of hours, with the help of Moscow-based 3CX Partner ICE Partners.
Because 3CX runs on mainstream operating systems, it integrates rapidly with a company's existing hardware and software, and IT staff needed no special training to get it up and running.
"Automatic provisioning of our Yealink and Cisco IP Phones, as well as rapid configuration of user equipment also facilitated the work of IT staff," Akimov pointed out.
3CX also took immediate control of Askona's 200 lines and its Cisco and Natex VoIP gateways.
Consolidated Comms
3CX Pro Edition rapidly consolidated Askona's telecoms infrastructure onto a single system, bridging all the company's offices so that communications among them became simple and cost-free.
Administration became a snap, because 3CX requires zero administration — nearly all management tasks have been automated, and those few remaining can be accomplished with a click or two on 3CX's easy-to-use management console. Lines and extensions can also be added easily, and there is no additional charge or licence fee.
And costs were slashed: Calling costs were reduced drastically as interoffice communications became free with IP Telephony, and calls to the PSTN dropped to minimum cost thanks to least-cost routing. Call management could be handled simply and rapidly using the powerful 3CX Switchboard, and reporting became automatic and easily customized. Monitoring also was vastly simplified, thanks to the 3CX PRO Edition Wallboard.
"We've also seen a major increase in productivity, and staff now enjoy complete mobility," Akimov continues.
3CX provides a full set of Unified Communications features right out of the box. Askona's employees now could chat, message or join audio and video conferences for up to 25 participants on their smartphones, and the rise in collaboration that resulted drove the productivity increase.
With the advanced communications also came complete mobility. Working from their smartphones, the company's workers could now communicate at no cost, from home, travelling, or anywhere. They could also be reached on their smartphones anywhere on an individual office number — no longer were any calls to the office missed.
"Clearly, we've attained all our objectives with 3CX; it's all become easy and simple," Akimov concluded.
* Asterisk® is a Registered Trademark of Sangoma Technologies. This trademark is not affiliated with 3CX, its products, or its websites. Sangoma Technologies is not the source of, and does not sponsor or endorse, the products/services promoted here. 3CX is not associated with or sponsored by Sangoma Technologies. All product and company names are trademarks™ or registered® trademarks of their respective holders. Use of them does not imply any affiliation with or endorsement by them.