3CX Builds an International Network at Tebodin Eastern Europe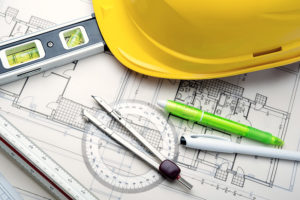 The Hague, Netherlands-based Tebodin Eastern Europe B.V., part of the Bilfinger Group, is an international engineering consultancy. Tebodin has a network of offices in Eastern Europe since 1994 which provide design and engineering, project management, procurement, construction management and consultancy for international financial institutions, government bodies as well as for international and local companies.
With around 150 engineers and consultants working around the world, Tebodin must maintain an efficient communications network. To improve efficiency, the company sought to bridge connections to its area offices, to cut calling costs and to increase the mobility and productivity of staff.
But the company's Siemens and Samsung phone systems could not support all of the changes that Tebodin ICT Manager Dmitry Shramov wanted to make.
East and West Connected
Shamrov chose to upgrade to 3CX PRO Edition, using it to create a single network among its widespread offices.
"We consider that 3CX PRO is efficient, easy to use, saves money and allows us to optimize our IT operations," Shamrov said.
3CX Partner Delovoy Razgovor (the name means "Business Talk") helped Tebodin to get the new network up and running very rapidly, with almost no downtime. International deployment was done fast, because 3CX runs on major operating systems so that IT staff didn't have much to learn.
And IT Staff appreciated 3CX's web-based console which made setup and management a snap for its 5 lines, SIP trunking, and 150 Yealink and Polycom IP Phones.
Collaboration Across Borders
"The result, as Shamrov points out, is complete satisfaction."
"We have combined into a single network all our offices in eastern Europe. Moreover, in some offices we have connected our old PBX with 3CX," Shamrov explained.
Calls between company offices have become free with Internet Telephony, and workers can message, chat and hold audio and video conferences with up to 25 participants at no cost. This has made communication faster and more efficient at Tebodin, and productivity has increased.
The single portable extension for each worker provided by 3CX has made every employee reachable at any time, anywhere. "For example, it is very convenient for employees at construction sites to use their extension number on smartphones," Shamrov said. And they can scale up, adding lines and phones at no additional cost – there is no extra licence fee.
Call management is now easy using the Switchboard and Wallboard functions provided by 3CX.
"3CX has allowed us to focus on our business and to work better," Shamrov concluded.