Ophthalmology Center See the Light with 3CX – a Software Based Phone System
Tri-Z, LLC represents the largest ophthalmologic centers in southern Russia. Founded in 2003 by Inna and Felix Shakirovich Gamzaeva, Tri-Z consists of 19 branches and three diagnostic clinics in Krasnodar, Perm and Essentuki. The facilities offer cutting edge technology using the most advanced methods of surgery in the treatment of various eye diseases; including laser correction of nearsightedness, farsightedness and astigmatism.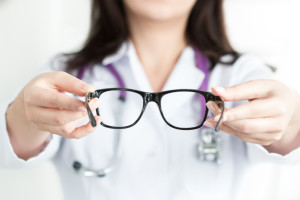 To keep up with the constantly changing demands of their industry, Tri-Z IT Director, Ruslan Allalo, realized they needed more organization within their company and went searching for a new phone system. Their current Panasonic system wasn't giving them the flexibility they needed to stay competitive in their market. That's when Ruslan Allalo discovered 3CX Phone System for Windows.
Ophthalmology Center Changes its PBX in the Blink of an Eye
3CX Phone System for Windows is a software based PBX that works with SIP standard based IP Phones, SIP trunks and VoIP Gateways to provide a full PBX solution without the inflated cost and management headaches of a traditional PBX. With Tri-Z's more than one hundred employees and still growing, scalability is crucial to the success of their developing business. Rather than adding even more hardwires to their Panasonic phone system, Ruslan Allalo decided to switch to 3CX's IP-PBX. This kind of flexibility was just one of the reasons Ruslan Allalo chose 3CX:
"3CX VoIP phone system not only gives Tri-Z and our employees limitless communication but offers connection flexibility as well."
Tri-Z was able to seamlessly transfer their existing phone lines to the IP-PBX server while adding new lines simultaneously. Allalo also appreciated how easy 3CX Phone System was to install and configure. Thanks to 3CX's flexibility they were able to add phone lines via the internet, eliminating any need for physical wiring and labor associated with installation and maintenance.
3CX Provides Eye Opening Features
In addition to its scalability and cost effectiveness, 3CX Phone System's extensive collaborative tools, enable Tri-Z to communicate more effectively. The staff has the freedom to work remotely, appreciating the flexibility the 3CX voicemail-to-email feature gives them while working from home. By utilizing WebRTC technology, 3CX's integrated web conferencing, 3CX WebMeeting, also conveniently allows Tri-Z employees to have face-to-face meetings with clients without ever leaving the office.
Since switching to 3CX one year ago, Tri-Z is not only more efficient; they also save money and have the freedom to expand their company as needed.