Launceston College Dumps their 20th Century PBX for 3CX Phone System – a 21st Century Unified Communications Solution
Launceston College drops their telecommunication costs by 40% a year and increases staff mobility and productivity with 3CX Phone System
Having been established in 1409, Launceston College is a bustling secondary school set in the heart of Launceston, Cornwall. The school houses 1,300 students and 220 staff members and has educated many young people into society such as former James Bond star, Roger Moore and Charles Causley, a famous Cornish poet and writer.
Old PBX is Graded with an F
Launceston College has always strived to keep up with all the latest technological changes but hit a wall when it came to their communications solution as they were using an archaic Panasonic Analogue PBX / Digital Hybrid PBX. Having been installed in 1994, this outdated phone system was impossible to scale, wasn't meeting their 21st century communications needs and was costing the school too much in management and consultant fees.
Whenever the school needed to add or remove an extension, they had to pay a third party to install dedicated telephone cabling. Finding spare parts for a phone system that was older than its students, proved somewhat difficult and in most cases, impossible. On top of that, Panasonic had discontinued the phones for this particular PBX, meaning the school had to find workarounds just to add a new phone. Something had to give.
Wanted: Modern, High-Value, Low-Cost PBX
Launceston College needed a new phone system. The prerequisites for their new PBX were simple. They needed their new phone system to make use of Unified Communications features, such as seeing the presence of other staff members and easy conference calling. The school required a PBX that fitted their budget and was easy to install and manage in-house. Over the years, Launceston College had paid too much to PBX consultants to manage trivial phone system matters such as adding and moving extensions. The school needed to manage all elements of the new PBX themselves, from creating, removing and editing extensions right down to ensuring they could setup any forwarding rules.
Three PBX companies made the Launceston College shortlist, one of the three was 3CX. The other two fell short as they could not offer Launceston College the phone system they craved at the price they were willing to pay. The installation costs were astronomical, as were the yearly maintenance costs of the other two PBX vendors. Above all that, no extra features were included. In fact, additional features came at a cost.
3CX Phone System on the other hand, cost literally half the price of the other quoted phone systems and features such as voicemail, call queuing, forwarding rules, conferencing and seeing the presence of colleagues came at no additional cost.
The biggest advantage 3CX Phone System provided for Launceston College was the fact that the school would have total control over their phone system. No more money would need to be spent on expensive PBX consultants. Adding and moving extensions and setting up forwarding rules could be done with a few mouse clicks. Another added benefit of 3CX Phone System was that no extra cabling would be required, saving the school a lot in additional wiring costs. They needed their phone system to be future-proof, which would allow them to expand without needing to call in additional expensive help.
3CX Phone System Given an A+
After reviewing the three offers they had received, it was clear that 3CX Phone System was the best option as it fitted the school's budget, included Unified Communications Features, was Windows-based and could be managed internally.
Following a formal tender process, the contract for installing a new phone system was awarded to TRI-LAN I.T., a skilled 3CX Certified Partner, which had proposed 3CX Phone System to the school. TRI-LAN provides IT business systems and services to small and medium-sized enterprises. The company has offices in Devon and Reading, which puts Launceston College directly in its service area. TRI-LAN was also responsible for the successful 3CX installation at Wiltshire College.
Before rolling out 3CX, Launceston College had carried out a two month trial period of the PBX, which had ten extensions running on 3CX Phone System, with the other ninety extensions connected to their Panasonic PBX. The results were obvious and 3CX Phone System was installed flawlessly on an Intel Xeon Quad core processor with a 4 gig ram. The entire deployment took ten days and involved the installation of one hundred IP phones.
3CX Phone System has been running impeccably at Launceston College. The school has even seen its telecommunication costs drop by 40% a year as the heavy support costs they endured over the years have vanished. Staff productivity has risen too as Launceston College now has more lines, which allows them to answer more calls simultaneously.
Staff productivity has been boosted too as the school has provisioned DDIs (Direct Dialing In), which allows staff members to be contacted directly, rather than have the seven thousand plus calls the school handles per year from parents, suppliers, etc. going through to the switchboard. 3CX has brought mobility to the school as staff can use their Androids and iPhones as PBX end-points. The ability to hot desk has increased staff productivity even further.
Forwarding calls comes in handy, especially if a staff member is busy or if a call goes unanswered as the 3CXPhone clients for Android, iPhone and Windows allows the staff to set up various forwarding rules easily. They can forward calls to their mobile, voicemail, Skype number or Skype ID, or to another extension.
No PBX Education Needed
The IT department at Launceston College is delighted with their new phone system! As 3CX is Windows-based, it's easy to use. Setting up extensions, forwarding rules and provisioning new IP phones is done with just a few mouse clicks. The IT staff don't need to tredge half way round the UK and sit through workshops on how to manage a phone system. 3CX provides an easy to understand manual and videos, as well as weekly blog posts on how to troubleshoot most matters.
The fact that 3CX Phone System has been installed on the school's existing Windows server means that it runs just like any other Windows application. The IT staff can easily check the services that are running effectively and diagnose faults easier and faster, hence saving them a whole lot of time and hassle. Everything runs smoothly and faults can be diagnosed before they even appear, unlike Linux-based solutions, which are nearly impossible to troubleshoot!
3CX Phone System saves the college a lot of time and money on managing the PBX. New IP phones can be provisioned really easily and the entire PBX can be backed up and restored quickly too. As 3CX continually releases minor and major updates, the school ensures their phone system is fully up to date. All of this is done by the school itself, meaning they've cut out the expensive middle-man. 3CX has answered their wish of being able to manage and maintain their own phone system.
As far as support costs go, Launceston College hasn't paid one single penny! 3CX Phone System hasn't failed once since its installation and support hasn't been required. Long gone are the days when they had to constantly call in PBX maintenance personnel to help fix their PBX.
Gary Hockin ICT Technician at Launceston College said: "After many years of being frustrated with the support costs of our very aged Panasonic PBX System, we decided to investigate the costs of replacing the system. Our key drivers were: Locating a system we could add to ourselves, the old system involved extra cabling and a lot of labour costs from our telco provider, the system must integrate with our computer system and use the same cabling and lower support fees. We invited several companies to quote various different solutions but we liked 3CX because of its ease of use and the transparent no hidden extras pricing structure. The installation was a breeze and we have never looked back".

"3CX Phone System achieves significant benefits in a low cost and effective way. It helps improve communication between departments and the outside world. It is easy to install and configure and is simple to manage. It reduces telephone maintenance and call costs. It is a flexible system which allows for cost effective, easy future expansion. When you consider that many organisations can replace their existing system at a cost that is below the first years revenue savings it's an easy, beneficial and safe decision to change!" said Chris Gosnay – Managing Director TRI-LAN I.T. Ltd.
About TRI-LAN I.T. Limited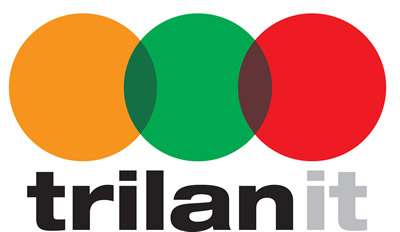 TRI-LAN I.T. Limited (TRI-LAN), a 3CX Partner, provides IT business systems and services to small and medium-sized enterprises (SMEs). The company specializes in file and systems servers; 3CX Phone System installation, maintenance and support; digital CCTV surveillance based on IP networking, and Internet Service Provision (Web hosting, ADSL, SDSL EFM, Fiber and SIP (VoIP) Trunks. TRI-LAN has more than forty years' experience supplying, configuring, installing and maintaining all major hardware and software products for its customers. TRI-LAN was also responsible for the successful 3CX installation at Wiltshire College.