3CX Phone System Provides Safety on the Austrian Slopes
Founded in 1896, the Mountain Rescue Team of Puchberg am Schneeberg is one of thirty organisations which form the Austrian Mountain Rescue service. The Puchberg Rescue Team cover an area which includes the Schneeberg, the highest mountain of Lower Austria, as well as the Hengst, Faden, Schober, Maumauwiese, Öhler and Flatzer mountain ranges. This area is a popular destination for winter sports and each year the team of over seventy volunteers conducts between thirty to forty rescue operations. 3CX Phone System has provided the Mountain Rescue Team with a reliable and cost-effective solution, enabling them to quickly respond to people who find themselves in trouble on the mountains.
Lukas Danninger, Director of the Puchberger Mountain Rescue said:
"Our squad leaders are on call around the clock – this team consists of about 10 people who take turns on a weekly basis. Up until now, our landline was redirected to a mobile number, which was redirected again to the mobile phone of the squad leader on duty. However, this was generating double charges for incoming calls. We were looking for a modern, easy to use telephony solution which would allow us to manage call forwarding through a web portal to help us to lower recurring costs. We also wanted to reduce the costs for sending information via SMS to our team members".
3CX to the Rescue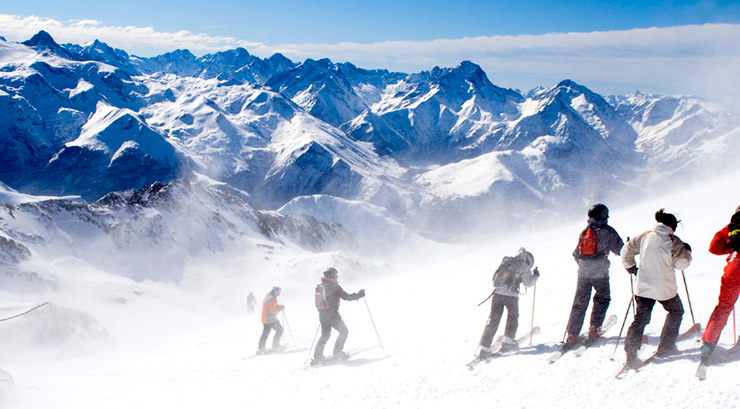 Following a consultation with Christian Tanzer of Berl EDV, the Puchberg Team decided to switch to a software-based IP phone system. 3CX Phone System stood out in the market due to its cost-effective solution and high quality, reliable softphones.
3CX Phone System was installed in combination with a beroNet gateway. In this installation an analog trunk line and GSM module were also incorporated, so that in the unlikely instance the access to the SIP line should fail, it would be possible to conduct calls via the legacy line instead. By using a SIP trunk the Mountain Rescue team have made significant savings on monthly call costs.
Together with Andreas Wiedner, the IT Administrator, the Rescue team also created a solution for sending out information via SMS. By accessing a password protected area of the website, it is possible to send directly SMS messages to all members through the GSM gateway which is embedded in the telephony appliance. The SMS feature has enabled the team to keep in touch more easily, as in a few minutes the whole team can be quickly informed of any mountain emergencies.
Always on Call
Along with the Yealink IP Phones, installed at the Rescue Team's base, the volunteers can rely on the softphone clients for Android and iOS to ensure that they are immediately contactable. The team found that 3CXPhone clients for Android and iOS were easy to install and manage and volunteers no longer need to give out their personal mobile numbers. Volunteers can go about their daily tasks safe in the knowledge that they won't miss a call.
What's more, the leader on duty can manage the calls directly through the web-based interface of the 3CX Management Console. Through the simple-to-use 3CX Management Console it is easy to add extra extensions with a few clicks of the mouse, without needing remote or physical access to the server.
3CX Phone System has brought communications at Mountain Rescue Team of Puchberg am Schneeberg the up-to-date – keeping those on the mountains safe.
About Berl EDV (http://www.berl.at/)
Founded back in 1992 and registered as a Limited in August 2009, BERL EDV is one of the leading IT specialists in the southern part of Austria.
Together with their customers they develop specific solutions to cover their requirements at best. This includes both consulting activities during project planning (pre-sales consulting), the actual implementation of the project and the continuous operational support. These services are not limited to the mere network design and cabling through professional contractors but they work with third parties also before any installation, in order to deliver industry-specific applications.
They deploy client-server environments and communication solutions including the best fitting internet connection and all necessary security components. Telephony, as part of a project or implemented individually, is another service delivered by the company. In this sector, the Voice-over-IP technology is becoming more and more important. Last but not least their expertise covers also inter-site communications and security technologies. For their customers they are a full service provider for planning, execution and ongoing operational support in the areas of IT and communications.