Phoenix ME Brings its Communications Up-to-Date with 3CX Phone System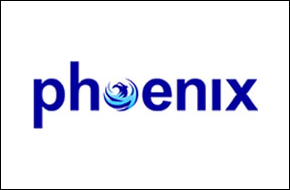 Phoenix ME is a London based company specialising in mechanical and electrical installations. Established in 1931, Phoenix ME has since provided their services to a vast array of businesses and organisations across all sectors ranging from office developments, retail and health, to education and leisure. With an impressive portfolio of clients, including financial institutions and major pharmaceutical companies, the company now employs over 200 people. With this incredible growth, they have turned to 3CX Phone System in order to modernise their communications and reduce costs.
Old & Costly PBX in Need of Replacement
Phoenix ME found that their previous phone system, which was over ten years old, was becoming increasingly difficult to manage and maintain. With an annual maintenance fee of £5,760 and a lack of adequate support due to its outdated technology, Phoenix were facing unreasonable costs and difficulties in maintaining their phone system. Additionally, with its limited functionality and lack of reliability, Phoenix's phone system was falling short of their needs.
3CX Offers a Cutting Edge Solution
Phoenix needed an up-to-date solution with excellent support and unbeatable technology that would also provide value for money. After reviewing various phone systems on the market and following a recommendation from 3CX Partner, Gregory Micallef Associates, it was clear that 3CX would provide the best service for the company. The installation included 90 Yealink phones over 12 lines and has seen cost savings go beyond original estimations.
"An initial evaluation of comparative systems gave 3CX better cost per benefit ratios. It was recommended by our support company and also fitted in with the company's technology standards." – Richard Butler, IT Manager at Phoenix ME
Greater Flexibility with a Software-Based IP PBX
Phoenix ME was particularly pleased with the greater flexibility offered by switching to a software-based IP PBX. With 3CX Phone System, as a software-based solution, almost unlimited extensions, lines and functions can be added easily with a few mouse clicks. Providing a better platform for business continuity & disaster recovery was an important requirement for Phoenix ME. With 3CX, as the phone system can easily be backed-up and virtualized with VMware or Microsoft HyperV, the whole system can be restored in a matter of minutes if necessary. Moreover, 3CX Phone System is easy to manage internally, without the need for costly specialist support.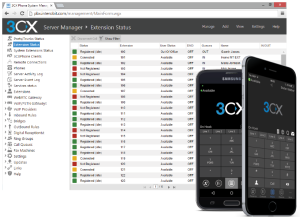 Unified Communications Boosts Productivity
The installation of 3CX Phone System has seen an increase in productivity, particularly for the staff at reception. With unified communications features, such as presence, they have found it much easier and less time consuming to handle calls as they can now see who is available to answer their phone. Moreover, as a software-based solution, 3CX Phone System can be easily integrated with other applications, such as Outlook, which has created a seamless experience for all involved. There is no longer the need to switch between programs to find contacts or pull up contact details from previous correspondence.
Keep in Touch On the Go with 3CXPhone Clients
Furthermore, staff at Phoenix can now easily keep in contact with colleagues and customers. With the one number concept, this is effortlessly achievable; giving out personal contact details is no longer necessary and staff members can use the same number to be contacted on their desk phone and mobile device. 3CXPhone for Android and iPhone enables staff at Phoenix to stay in touch with head office even when they are working outside the office or on business trips. Inside the office, employees can now hot desk and still easily answer their calls.
After using the same outdated LG PBX system for over 10 years, Phoenix needed a solution that would implement the most advanced features in PBX technology whilst reducing costs. With 3CX, Phoenix are now receiving better value for money with easily maintainable equipment and software as well as full, easy to access support.
About Gregory Micallef Associates (www.gmal.co.uk)
Gregory Micallef Associates is a leading SME reseller specialising in the SMB market. They have been consistent in delivering bespoke solutions based on the concept of Unified Communications since their inception in 1992 and have gone on to develop strong relationships with leading vendors around the world. GMA takes advantage of the perpetually changing industry landscape to provide up-to-date and unique services to its customers. They provide unrivalled small business IT solutions and support in Cloud Computing, Unified Communications, Telephony, Disaster Recovery, Website Architecture and more.