3CX Phone System Provides Fast Return on Investments for Trenkwalder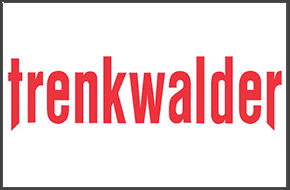 With thirty years experience, Trenkwalder S.r.l. has become one of the most successful job agencies in Europe. Its leadership position in Central European markets along with their international standards and quality management are all factors that made Trenkwalder a strategic partner for companies which require efficiency and transparency in all business processes. Trenkwalder has been active in the Italian market since 2000 and today is present in all of Italy with a network of 35 branches. The company's headquarters are in Modena.
The Need
With 35 branches and 196 employees, Trenkwalder had the need to improve its telecomunication infrastructure without giving up all the benefits of VoIP technology they were already experiencing with an Asterisk®* PBX.
The company had 200 Linksys IP phones, various softphones (on PCs and Smartphones), 2PRI, 50BRI and various Patton gateways.
The main needs that drove Trenkwalder to move to a new phone system were:
Integration with their CRM
Better management of incoming calls
The ability to provide their employees with a softphone client for their smartphones hence increasing mobility and allowing them to work from anywhere with the one number concept
Alessandro Speca, Trenkwalder IT & Telecommunications Manager, started to evaluate alternatives for their unmanageable Asterisk® PBX.
The Solution
The company wanted to leverage their existing Windows infrastructure and not have to invest in additional hardware and training, so they decided to look for a software-based PBX to replace their old phone system. Additionally, they wanted to find a phone system that would relieve the workload of their IT & Telecommunications Department.
3CX Premium Partner, LINKING Informatica srl, helped Speca with his research, and their PBX of choice was 3CX Phone System, a software-based PBX for Windows. After meticulous evaluation 3CX Phone System was definitely the most suitable PBX to address all of their needs.
It has to be underlined that the 3CX VAD tool – Voice Application Designer – which allows integration with third-part applications as well as MS-Windows based applications – just like the ones Trenkwalder were using – was a crucial factor in choosing 3CX.

Benefits
The Company experienced their initial benefits as early as the installation process, due to the perfect integration of 3CX Phone System with their existing IT infrastructure. Trenkwalder didn't have to buy any new hardware; the only requirement was to add a single virtual machine.
With 3CX VAD, LINKING Informatica srl and the Trenkwalder IT Department realized that by integrating the PBX with the company's CRM, enables automatic management of phone calls allowing them to automate their 24 hour call center services.
Candidates can now apply for a job in real-time by simply dialing a PIN code on the their phone's keyboard. This service is available 24 hours a day and is completely automated. The reduction of costs for night shift personnel and the consequent  decrease of workload during day shifts allowed Trenkwalder to boost other call center services offered during the day, meeting even more customers needs.
Moreover, the flexibility and power of the 3CX Voice Application Designer allowed TrenkWalder to develop applications for routing callers directly to their internal personal referent, reducing caller hold time, complex IVR menus and the risk of wrong selection of the options offered by the IVR.
With the 3CXPhone Clients for Android and iPhone, the company saved money as there was no need to buy new IP phones. Additionally, as many employees are moving from one branch to another the 3CXPhone clients makes them accessible on their extension anywhere they are.
Finally, all 35 branches are connected to the Modena Headquarters and remote extensions are configured with the automatic provisionig procedure. All internal calls are free and it's possible to apply a minimum call cost routing policy to grant the best phone rate to all Trenkwalder customers.
Moving Forward
With the release of 3CX Phone System v12.5, which intergates 3CX WebMeeting and leverages Google's WebRTC technology, eliminating the need for plugins and clients, Trenkwalder will avoid the costs that would have been required to apply a similar solution based on a different technology.
With 3CX WebMeeting, Trenkwalder is able to provide innovative services to its customers, for example the connectivity between candidates and companies for free and also increasing the available points of contact between them.
"We are very satisfied about our new infrastructure based on 3CX Phone System. This software-based PBX for Windows has allowed us to slash the cost of acquisition, installation, maintenance and utilization of our phone system, while at the same time boosting our employees productivity,  due to the fact that they are available on their extension wherever they are".

"The flexibility and the high level of innovation of 3CX Phone System have revealed essential to provide value added services to our customers, granting a short-term return on investment".

Alessandro Speca, IT & Telecommunications Manager, Trenkwalder
About LINKING Informatica srl (http://www.linking.it/)
LINKING Informatica srl is active since the '90s in the IT industry. They provide their customers with  high value Unified Communication, Security and Networking services. They are partners and have certified employees with the major IT vendors, such as 3CX, Microsoft, HP, FortiNet and more.
LINKING Informatica is a 3CX Partner and has reached the "3CX Premium Partner" level. The Company provides services of consultancy and post-sales support on 3CX projects, covering the whole country with remote assistance.
* Asterisk® is a Registered Trademark of Sangoma Technologies. This trademark is not affiliated with 3CX, its products, or its websites. Sangoma Technologies is not the source of, and does not sponsor or endorse, the products/services promoted here. 3CX is not associated with or sponsored by Sangoma Technologies. All product and company names are trademarks™ or registered® trademarks of their respective holders. Use of them does not imply any affiliation with or endorsement by them.