Rotomac Pens Draws a Line Under Outdated PBX & Welcomes 3CX Phone System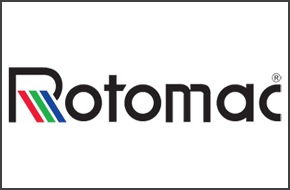 Rotomac Pens is one of India's leading manufacturers and exporters of pens, producing over one million writing instruments a day. The pen manufacturer is well-known in India with Bollywood actor, Salman Khan, who has starred in more than 80 Hindi films, acting as its brand ambassador.With a booming population and an increasing urban workforce, the demand for stationery in India continues to rise, with Rotomac being a key player in the sector due to its mass-market pens. 3CX Phone System has enabled the company to modernise its communications, ready to capitalise on this growing market.
Wanted: A Modern, Feature Rich PBX
Rotomac was finding it expensive to communicate between its five different offices, as it was not possible to make interoffice calls free of charge with the company's old Matrix TDM phone system. In addition, each month Rotomac was spending up to 10,000 rupees per office on external technical assistance- a cost that the company was tired of paying.
The technology behind the company's TDM system was becoming increasingly out of date and lacking in key features. In two of Rotomac's offices the phone systems were up to twenty years old, and although one office did have a hybrid TDM and IP system, the company had not made full use of its features. It had become clear that the aged and poorly integrated phone system was not able to meet Rotomac's 21st century communication needs, as it was not possible to make interoffice calls free of charge with the company's old Matrix TDM phone system.
Out with the old – In with 3CX
Rotomac decided that it was time to modernise its phone system and move away from a TDM system to an IP based solution. As with the transition from analog to digital television, phone systems are undergoing a similar change with the move from TDM to IP, which offers better functionality at a lower cost. Rotomac wanted a new IP phone system which would be easy to manage internally, whilst providing cost savings for interoffice calls.
Rotomac investigated upgrading to Matrix IP PBX, however after receiving an offer from 3CX Partner, ANK Technologies, the company decided that 3CX Phone System would provide the best solution due to its feature rich platform. Rotomac was very pleased with the smooth transition to 3CX which only took four hours to complete, due to the auto provisioning and 3CX's 'plug and play' ability with IP Phones and Gateways.
3CX Provides a Unified Communications Solution
Since the installation of 3CX Phone System, Rotomac's communications have become fully integrated. All employees can now make cost free interoffice calls meaning that the company can operate as one, despite being spread over five different locations. In addition, 3CX's presence feature has enabled staff to see whether their colleagues are available to talk which has increased productivity within the company.
At a senior management level the features offered by 3CX Phone System have proved particularly useful. When on foreign business travel, it is now possible for Rotomac's management team to call their colleagues back in India at no additional cost, by using the remote extension feature. This feature enables staff on business trips to connect to 3CX Phone System over the internet, whilst retaining all the functionality available to a normal extension, including making and receiving calls to other extensions and external numbers.
In addition, 3CX's video call feature has enabled staff based across Rotomac's offices to conduct their meetings virtually, instead of meeting in person. This easy-to-use feature has saved Rotomac valuable time and money, as well as providing a complete Unified Communications solution. Within the office, Rotomac's employees have directly benefited from 3CX Phone System, which allows calls to go through automatically to their mobile phone if they are away from their desk. With this feature they now have greater mobility to move around the office and yet remain in touch with their colleagues.
The new 3CX Phone system has brought Rotomac's communications up-to-date, connecting the company together to help it achieve its business objectives.
Sudhir Arora, Head of IT, Rotomac said about 3CX Phone System:
'We are really pleased with our new 3CX Phone System which has offered excellent cost savings to the company'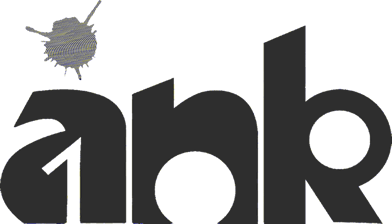 About Ank Technologies (www.anktechnologies.com)
Ank Technologies, under the umbrella of Ank Incorporation (formerly known as Etyping Services), is an IT Enabled Solutions Provider catering to Digital Communications Solutions, IT Solutions and Services & IT Outsourcing. Ank Technologies is dedicated to achieving a symbiotic growth of its partners across India and its neighboring countries by providing a healthy channel with the unified vision of reaching out to a wider base of users globally.