Travel Professional Group Slashes Costs with 3CX PRO
Travel Professional Group (TPG) is one of the leading tour operators in Ukraine. Based in Kiev since 1994, TPG creates tourist products of the highest quality at more than 100 countries in the world. TPG manages corporate business trips and theme events, business consulting abroad, air transfers of any class in all countries as well as VIP services all over the world. The company has more than 250 highly qualified experts working both in the capital and at branches of the company in the largest cities of Ukraine, as well as in Greece, Kazakhstan and Thailand.
More than 5,500 tour operators of Ukraine, Belarus, Russia, and Kazakhstan as well as other CIS countries cooperate with the company on a permanent basis. TPG also works with all of the world's major airlines. All of this offers TPG's clients the greatest range of choices.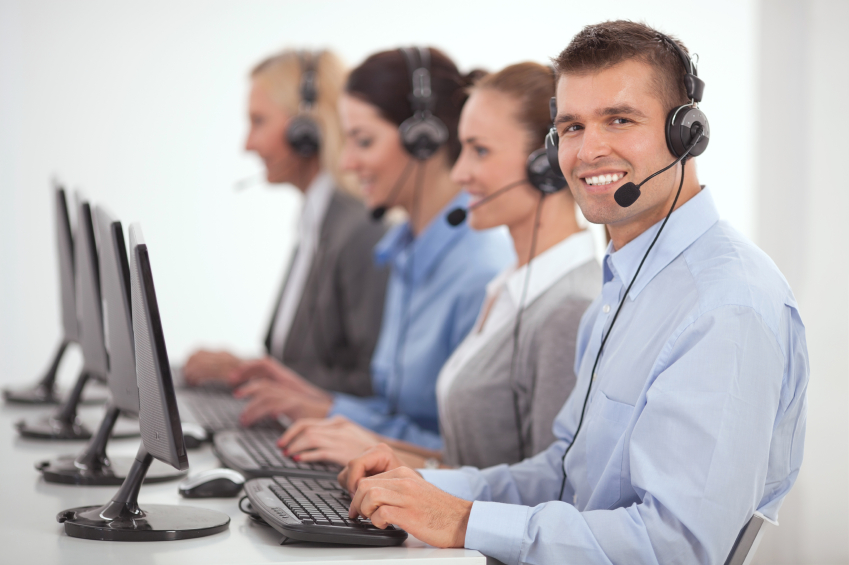 In Touch with Global Partners
Given its large number of branch offices and global partners, communication plays a central role in TPGs operations and the cost of its existing phone system was a major expense. Apart from connecting the company's nine branch offices, the phone system has to handle a vast amount of traffic from clients and partners around the world. TPG cannot afford misdirected calls from clients as that leads to a major risk of losing business.
To manage all this traffic, TPG had been using the open-source Asterisk®* product which is supplied free. Asterisk® supplies a framework on which a business phone system can be built.
But Asterisk® proved difficult to manage, and TPG was obliged to hire specialists from Asterisk® nearly every month at the cost of $30-$40 per hour to keep it working.
Further, Asterisk® did not supply a call centre feature, nor did it provide Web conferencing which TPG needed to train partners about new products.
TPG wanted to save on phone system costs while adding considerably more functions at the same time.
No More Outsourcing
"With 3CX PRO, we no longer needed to outsource PBX management or incur any other extra expenses. What's more, all our branch offices are now connected with free instant communications. And we make extensive use of Web conferencing for training and consulting," TPG IT Director Dmitriy Gabrielyan commented.
TPG migrated quickly and easily to 3CX Phone System, which fulfilled all the company's requirements while cutting its costs.
3CX Phone System Pro was easy to install, as it runs as a Virtual Machine, eliminating the cost of separate hardware, and vastly reducing maintenance costs. This permits businesses to rid themselves of expensive and difficult-to-manage PBX hardware and consolidate their telecoms infrastructure onto their VMware platforms. The power of 3CX is that it allows you to use your existing servers and take full advantage of their power and reliability, without having to add yet another difficult to manage "appliance" to your server room.
3CX PRO got TPG's call traffic under control, using low-cost routing via SIP Trunks to reduce telephone costs by up to 80 percent. Branch offices were connected via free calling to remote extensions, with a softphone client on Mac or Windows as well as smartphone clients for iOS and Android meaning that mobile costs were slashed too.
Each TPG worker was provided with a single telephone number, and it is portable: They could take their single telephone number with them, using it both at home or when travelling.
3CX PRO's call-center function managed client call volume and queuing, as well as providing detailed usage reports, and CRM integration — 3CX's call center software can be integrated with major CRM software, including Salesforce, Google Contacts Microsoft Dynamics, Exact Online and Act!.
Call-identification, with 3CX PRO, is immediate and the CRM link permitted TPG agents to identify client travel preferences and spending profiles right at the start of each call.
Then Real-time conferencing was made possible for all TPG employees — up to 25 at a time — at no extra cost using the integrated web conferencing that brings together workers anywhere in the world for online meetings or whiteboard collaboration.
Global Communication at Low Cost
TPG obtained a rapid upgrade to all the services it required while reducing its costs.
TPG is enjoying the substantial cost reductions on all its communication that 3CX offers. Call costs were drastically reduced as both internal calls to company offices and connections with clients became much more economical.
Maintenance and management of the phone system became easy to handle, no longer requiring intervention from outside experts.
As TPG staff travel for promotional tours or for projects with partners, they remain in real-time contact with the head office, and can take client calls using 3CX's single- number feature.
Control of call traffic was simplified with 3CX's call-centre function, and the comprehensive and detailed monitoring reports filled a much-needed gap for TPG.
Altogether, 3CX PRO accomplished TPG's objectives: It reduced costs while vastly expanding the features which made doing business more efficient.
* Asterisk® is a Registered Trademark of Sangoma Technologies. This trademark is not affiliated with 3CX, its products, or its websites. Sangoma Technologies is not the source of, and does not sponsor or endorse, the products/services promoted here. 3CX is not associated with or sponsored by Sangoma Technologies. All product and company names are trademarks™ or registered® trademarks of their respective holders. Use of them does not imply any affiliation with or endorsement by them.