3CX thaws out Siberian Leasing Company's customer service woes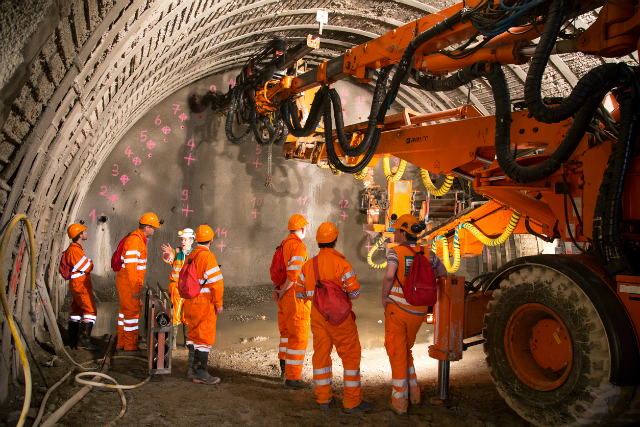 Siberian Leasing Company provides leasing services for specialty equipment across Russia. It has been in operation since 1998 and has the advantage of working across all sectors of the Russian economy. Leasing everything from rail equipment to plasma cutters, Siberian Leasing Company prides itself on having the necessary resources, experience, technology and qualified personnel to handle all of their customers' needs. Each business has its own personality and Siberian Leasing Company treats each with an individual approach.
This coupled with the large geographical base of its many customers means that Siberian Leasing Company has to be mobile, adaptable and ready to take advantage of opportunities when they come up. There were technological issues that needed to be addressed if the company was going to continue to grow.
Customer service was being let down
Having offices in eight regions across Russia, the team at Siberian Leasing Company are constantly addressing the needs of their varied customers. Their Nortel Meridian system was using Panasonic and Asterisk®* phones and required Siberian Leasing Company's team to remain stationary at their desks. Navigating an old and outdated phone system was causing real problems for customer service.
Denis Ulanovsky, IT Director: "Our customers have offices all over Russia, with some being in quite remote locations. We had to be able to rely on our phone system to reach each of these customers and arrange the delivery of their equipment in a timely manner. This was becoming difficult over the traditional landlines."
Denis Ulanovsky was tasked to go out and find a new service that would solve the customer service issues. A number of providers were identified and discussions took place with a few that seemed to be good fits. It wasn't until one of 3CX's channel partners made their pitch that Siberian Leasing Company realized that they had found the product that fit perfectly. From there the upgrading process began.
Upgraded technology for an upgraded service
3CX solutions offered an upgrade to the technological issues that the old Meridian service was creating. With unlimited extensions and a service that includes many features that other companies charge extra for, Siberian Leasing Company saw a sizeable cost decrease in their monthly telecom bills. This is something that all new additions to the 3CX community are delighted to realize when the first bills start rolling in. The 30 lines they use would have normally cost anywhere from $20-$40 per extension, whereas with 3CX's per Sim. Call pricing model the cost is lowered to a fraction of the cost with only one Sim. Call needed per three to four extensions.
Denis Ulanovsky, IT Director: "The cost considerations were not something that we were concerned with. The issue we were trying to address were the technological issues that cropped up with the old system we had in place for years. We got used to it and didn't realize quite how much it was letting our customer service team down, and by extension our customers themselves."
Solving the technological issues Siberian Leasing Company sought to fix, increasing staff mobility and productivity, and as always decreasing monthly telecom costs meant that Siberian Leasing Company came away from the PBX switchover with a happy executive team.
* Asterisk® is a Registered Trademark of Sangoma Technologies. This trademark is not affiliated with 3CX, its products, or its websites. Sangoma Technologies is not the source of, and does not sponsor or endorse, the products/services promoted here. 3CX is not associated with or sponsored by Sangoma Technologies. All product and company names are trademarks™ or registered® trademarks of their respective holders. Use of them does not imply any affiliation with or endorsement by them.