Software PBX Boosts Performance and Reduces Costs by 80% for Lorenzo Motor Lodge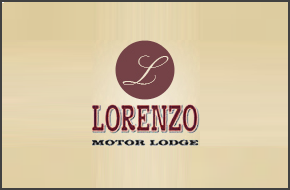 With the implementation of 3CX Phone System, New Zealand motel Lorenzo Motor Lodge has significantly improved the performance of its telephony services while simultaneously reducing their monthly phone bill by up to 80%.
What's more, with the implementation of 3CX Phone System taking just one day, the savings and performance gains are practically instant.
Business Need
Lorenzo Motor Lodge were finding that their monthly phone bills were just too high and that the company's aging PBX also routinely required expensive maintenance.
Solution
Owners of the Lorenzo Motor Lodge were immediately impressed with 3CX Phone System's capabilities. The implementation of the system took a matter of hours meaning cost savings began immediately, offering a greatly reduced and predictable monthly bill.
3CX Features and Benefits
3CX Phone System for Windows is a software- based IP PBX based on the SIP standard that replaces a proprietary hardware PBX.
The advantages that Lorenzo Motor Lodge have experienced since installing 3CX Phone System apart from the cost savings are:
Rapidly installed and managed via web-based configuration interface
A fraction of the cost of hardware-based PBXs
Capable of full features including presence, desktop-based call control and extension management
No need for separate phone wiring – phones use computer network
Delivers mobility as the phone number follows the user
Operational with a range of popular IP hardware phones or softphones
Compatible with the standard PSTN using VoIP Gateways or cards
Saves on monthly call costs using SIP trunks, VoIP providers or Skype Connect
"We were so impressed with the software based, 3CX VoIP PABX system that there wasn't any need to look at anything else. Its many features and benefits quickly showed that this was the right solution for our business needs."
Ping Liu, Proprietor, Lorenzo Motor Lodge
The 3CX Voice over IP (VoIP) solution is a full-featured software PABX for Windows systems. It is distributed and supported in New Zealand by Soft Solutions. The Christchurch- based reseller, Phone VoIP installed and supports 3CX Phone System for Lorenzo Motor Lodge.
Situation
An organization which takes obvious pride in the quality of accommodation and customer service provided to its guests, Lorenzo Motor Lodge is a multiple-award winning operation, with three Trip Advisor Certificates of Excellence (2011-2014), and twice named a Traveller's Choice winner (2012 and 2014). Lorenzo Motor Lodge is located in Riccarton, near Hagley Park.
According to proprietor Ping Liu, cost was the predominant driver for considering a replacement for the company's ageing hardware PABX. "Our monthly phone bills were just too high while the PABX also routinely required expensive maintenance," she recalls.
Liu points out that, despite practically every guest these days carrying their own mobile phone, telephony still constitutes an indispensable service in the hospitality industry. "Guests expect a phone in their room and they expect that phone to work well," she notes. "Furthermore, incoming calls are critical for the operation of our business, as guests and prospective guests still use the phone to make enquiries and reservations, or to speak with people staying in our motel."
Solution
When Lorenzo Motor Lodge approached Phonevoip to look at alternatives for its 'old world' PABX solution, it was immediately impressed with the 3CX solution. "There wasn't any need to look at anything else," relates Liu. "Phone VoIP demonstrated the solution and its many features and benefits which quickly showed that this was the right solution for our business needs."
Liu points out that Lorenzo Motor Lodge has two separate premises, which historically made routing of calls slightly more complex with a 'hardware' PBX; the ability of a software-based system to 'find' you, regardless of specific location, was among the features which impressed.
But perhaps most pertinent, since cost reduction was a primary driver for a new telephony system, Phone VoIP promised two critical advantages: a greatly reduced monthly bill and predictable costs. "It is far easier to budget and manage when you know what your costs will be from one month to another – that means no surprises and no shocks," Liu points out.
With many new technology systems, getting to the benefits generally follows a lengthy and often difficult and complicated implementation phase. Not so with Phone VoIP and 3CX. "Phone VoIP did a lot of scoping and planning prior to the installation, so they knew the nature of our business and what was required from the phone system," says Liu. "And the installation itself took a couple of hours and just like that, it was working."
The 'gold standard' for technology usability has always been the telephone: people shouldn't need to be trained to use one. That's the case with 3CX – "No user training was required; the system is very simple and easy to use," Liu confirms.
Telco Costs Down by 80%
With 3CX designed as a business system, it is ideal for the hospitality industry, integrating with existing billing systems to provide a seamless integration of services to the front desk. The fact that the system is supplied as a 'prepaid' setup means guests can be provided with a value- added service; "We get 2000 free minutes as part of the standard monthly cost," confirms Liu. "That means guests can use their in-room phone to call overseas, a valuable service to them, which doesn't cost our organisation much to provide."
From paying a very high monthly bill, today Lorenzo Motor Lodge is able to provide a better service to its guests while enjoying a fixed cost per month which is up to 80% less than that which resulted solutions from the old PBX system. Critically, Liu says the reliability of 3CX Phone System is unimpeachable: since installation, not a single problem has been experienced.
"This system does what it should. It is easy to use, it saves us money and, when other moteliers ask us what we are using, I have no hesitation in recommending it," she concludes.
"This system does what it should. It is easy to use and it saves us money."
Ping Liu, Proprietor, Lorenzo Motor Lodge
About Soft Solutions (https://www.sofsol.co.nz/)
Soft Solutions is a distributor of computer products, particularly in the areas of security, network management, storage, and VoIP. We offer local sales and support for 3CX in New Zealand as well as IP Phones and Gateways that support 3CX.
About Phone VoIP (http://phonevoip.co.nz/)
Phone VoIP is a respected player in the digital telephone market and offers a complete process from appraisal, design, installation and maintenance. Our customer base covers a broad range of industries including accountants, motels, schools, medical centres, automotive and engineering companies.