Swedish Animal Hospital Connects All Their Clinics with 3CX Phone System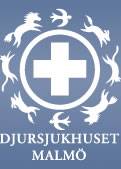 Regiondjursjukhuset i Malmö (or Animal Hospital of Malmö) prides itself on giving animals the highest quality medical treatment possible, including 24 hour emergency aid. It is one of the leading veterinary hospitals, and has a team of 120 animal lovers spread across five different sites in Southern Sweden.
The Animal Hospital of Malmö works hard to ensure all of its patients are as comfortable as possible, which gives the animals a greater chance of making a fast recovery.
End of the Line for the Hardware PBX
In order to continue providing the top quality, round-the-clock service, it was decided that the Ericsson MD110 phone system they had been using would need to be replaced. The Animal Hospital had found configuring the MD110 a hassle, and integration with other products and solutions, such as an external service for handling incoming call queues and callback services, was extremely difficult to accomplish. They also experienced licensing issues and the warranty had expired.
A new phone system needed to be flexible enough to integrate with other software whilst remaining easy to configure and administer. It would also need to be a cost effective solution that offered call recording and call statistics. As the Animal Hospital is spread out over five different sites, the new phone system would be required to have call center and call-back features. Finally, being able to use one PBX for all five sites would be a huge advantage.

3CX Phone System Prescribed
3CX Phone System was easily able to answer all of the requirements as it was competitively priced and cheaper than it would have cost the Animal Hospital of Malmö to have upgraded their MD110, including the phones. As 3CX Phone System is Windows based, administration is a breeze. There's no hardware configuration guides to learn or complicated Linux setup that requires a specialist who is hired at extortionate rates.
Integration with other software is made simple with 3CX Phone System. The 3CX API allows companies to integrate any Windows software, including custom built applications, with 3CX Phone System for improved staff productivity.
With the addition of the 3CX Call Center Module, The Animal Hospital of Malmö was able to get all of their required features, and more, without breaking the bank. With a proprietary hardware PBX, extra features traditionally inflate the price significantly. The 3CX Call Center Module, however, offers advanced real time queue strategies, advanced agent statistics, Call-Back, SLA alerts and other professional call center features at a fraction of the cost.
3CX Provides a Strong Bill of Health
When the Animal Hospital of Malmö switched to 3CX Phone System, they were able to use one installation for all five of their clinics and sites. 3CX Phone System allowed the Animal Hospital to save on the initial purchase cost compared to a proprietary hardware PBX.
The Animal Hospital of Malmö has also benefited from how easy it is to connect new clinics or move to new locations, whilst keeping their PBX infrastructure in place. With 3CX Phone System, the hospital can easily backup and restore their PBX as well as their settings.The Animal Hospital of Malmö uses Cisco SPA 502/50, SPA500's, 80 Ascom d62 DECT phones with 32 lines.
Staff can now call other offices or clinics at no cost, as they simply dial in the extension rather than an external number. Also, personnel at all the sites can be used to ensure that all incoming calls are answered promptly, which can be crucial when it comes to the emergency care of animals. Further, the statistics made available from the 3CX Call Center Module and the call-back feature has had a positive effect on customer service levels.
As 3CX is Windows-based and easy to configure using the 3CX Management Console, all the administration and configuration is now handled by in-house staff, which saves the Animal Hospital having to pay maintenance costs.
Choosing 3CX was a 'No-Brainer'
3CX Phone System with the 3CX Call Center Module was the right choice for The Animal Hospital of Malmö, lowering their telephony bill, improving the output of employees and having all their sites easily connected to each other.
"When analyzing the cost and benefits of moving from a legacy-solution to a modern software-based PBX it became clear to us that this was a no-brainer. Using 3CX Phone System is far more cost effective than our old solution," said Göran Ask, CEO of the Animal Hospital of Malmö. "Our clients expect us to be available at all times. Along with our integration partner, Saldab, we've implemented a PBX-solution that ensures we can meet our customers' demands."