SII Group Teams Up with 3CX and SAMcloud to Augment Mobility Initiative
SII Group is one of the most well-reputed technology partners for businesses of all sizes across France. The Paris-based Group has 74 sites in France and abroad, with over 7,000 highly-skilled employees prepared to offer high-value, customized and turnkey solutions geared to drive business outcomes. But in spending so much time facilitating the technological needs of customers, SII Group System and Network Engineer Cedric Couture started to see his own system needed modernization.
Cedric Couture, System and Network Engineer, SII Group:

"With our old Orange & Bouygues Telecom system, we experienced uneasy configuration of profiles and seriously outdated technology. We wanted to use new technologies to be able to be reachable on a smartphone and a PC, in the office or away. We evaluated 3CX based on the great price, the compatibility with the platform and the scalability. With over 7,000 employees, the features and flexibility of 3CX were a clear choice to foster greater mobility and collaboration."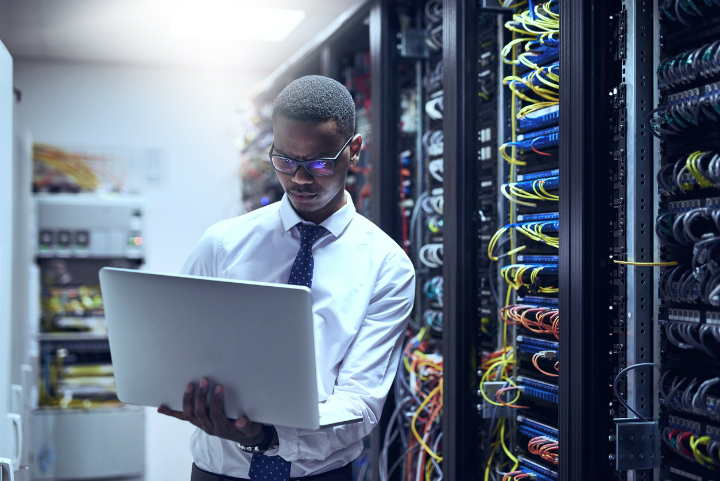 SAMcloud provides ground support for seamless 3CX integration
3CX works with a global network of partners and resellers, which in turn empowers 3CX users through superior, local technical support. In this case, partner SAMcloud was available to take the call to deliver a seamless installation and deployment for SII Group.
As one of France's leading technology partners, though, it was clear from the onset that the installation and deployment could not be allowed to disrupt operations or SII's ability to service its own client base. Fortunately, SAMcloud was able to install and deploy SII's new 3CX phone system within just a few hours, during which no downtime was incurred.
Employees, too, were able to keep business moving per the usual, as 3CX was intuitively designed for optimal user experience. And because 3CX operates on the most popular operating systems today, employees recognized and understood the system immediately, putting no added need for training on already busy employees.
SII streamlines and standardizes with 3CX
Upon successful deployment, 3CX requisitioned control over SII's 32 lines and 30 Snom and Yealink phones, relieving the IT team from burdensome management and maintenance roles. The transition enabled SII to standardize costs across its various branches, and gave an immediate boost to the mobility of its 7,000-strong employee base. Now, SII has the flexibility, budgetary space and mobility to provide even greater service to its own clients today. And with a feature-rich phone system leveraging the most innovative communications tools, SII is uniquely positioned for success in the years to come, as well.