3CX Breaks Geographical Barriers with VoIP Solutions – Case Study
For the past 10 years, Limassol, Cyprus-based Prestigio has been creating high-end consumer electronics and home and car accessories. From smartphones, feature phones, tablets, smartbooks and more, Prestigio's wide suite of high-end offerings has helped the organization develop a sterling reputation and grow the business significantly.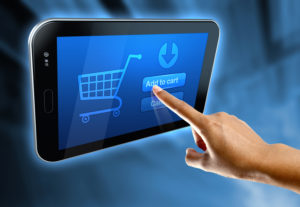 Today, Prestigio's 380 employees are spread out across 32 global offices that service customers in 70 countries. While Prestigio's rapid global ascension is demonstrative of the organization's success, its meteoric rise has left the organization with telecommunications challenges that have until this point been difficult to resolve.
Without a cutting-edge telephony system in place the organization was finding it difficult to conduct business in an increasingly global landscape. Remote workers were difficult to contact, especially those in different time zones. It was difficult to connect to major suppliers and customers on different continents, and there were no ways to gather management information to give insight into employee presence.
That's when Prestigio decided to partner with 3CX.
Prestigio's CTO, Vjaceslav Arikanov, explained what made the decision so simple:
"If you want to implement a well-featured cost-effective VoIP solution then 3CX should absolutely be on your consideration list. They've given us the potential to break down geographic barriers for workers in far-off offices, suppliers and customers across continents. It is seamless, always works and call quality is excellent."
Stress-free Installation
In conjunction with 3CX Partner RGC Satellite Service, FOP Kurach V.P., Prestigio was able to enjoy a stress-free installation and deployment of their 3CX telephony solution. Integrating Prestigio's new telephony system took only a few short hours and required no additional training to learn how to operate or maintain the system.
Vjaceslav Arikanov was particularly impressed with the installation.
"We experienced no downtime and the system has been up and running without any issues or need for intervention since it was installed."
Global Communication with Room for Growth
Upon deployment, Prestigio recognized that 3CX would provide not only immediate benefits, but simultaneously set the organization up to continue its upward growth trajectory. 3CX took over management of the company's 50 phones and 20 lines, as well as their system of SIP Trunks. Prestigio has seen tremendous cost savings with the new system, paying just $2700 per month for the infrastructure needed to connect its global network. Staff productivity and mobility has increased, and employees love the usability and stability of the platform.
In addition, the integration of 3CX's innovative software has put Prestigio in a position to introduce additional communications capabilities into their operations.
Arikanov concluded:
"In the future, WebRTC links will be enabled and placed on our website and these links will enable calls and video meetings with a click. 3CX has enabled us to attain all our goals."