Korenovsky Milk Canning Plant Moves to 3CX Phone System
The Voronezh branch of the Korenovsky Milk Canning Plant is one of the longest running and largest food processing enterprises in the Krasnodar Territory of Russia. Russian consumers inside and outside of the territory are familiar with the successful brand as its trademark product "Cow from Korenovka" has become a staple of the company and the Russian dairy industry at large. As a matter of fact, the product was awarded the title "Brand of the Year" in 2005. Since then, the plant has manufactured other milk products under this brand name.
The Voronezh branch of the Korenovsky Milk Canning Plant is the eighth branch of the company. And, as such, the branch needed a reliable mode of communication to connect with the other seven divisions of the company.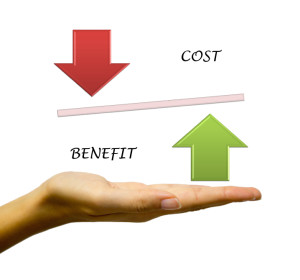 Identifying "The Big Cheese" In the Telecom Market
For the IT team at the Voronezh branch, choosing their phone system was a no-brainer. For starters, they knew they wanted a best-in-class IP-PBX vendor, and since the other seven Korenovsky Milk Canning Plant locations previously had IT-Center install 3CX Phone System in their offices the eighth branch decided to follow suit.
The first seven locations experienced substantial improvements when they switched to the 3CX IP-enabled phone system including but not limited to: cost efficiency, heightened scalability and increased access to robust unified communications (UC) features.
Because 3CX Phone System is Windows-based, each branch's IT team can manage and update the entire phone system over a desktop interface. This software-based management system enables the milk canning plant to reduce telecom costs while increasing scalability by being able to add more extensions and create bridges between branch locations straight from their computers.
"When we decided to open a new branch «Korenovsky Milk Canning Plat» we aimed to choose reliable equipment with high degree of functionality and all this for a reasonable cost. IP PBX from 3CX fully satisfied our request. For almost a year now the PBX never disappointed us and allowed us to save on communication costs. Whenever we decide to open a new branch or modernize existing branches we will choose only 3CX", said Sergey Bondorenko, the General Director of Korensovky Milk Canning Plant.
In addition, the Internet-based phone system allows branch employees to leverage UC features such as instant chat, voicemail and fax-to-email and presence management to increase day-to-day productivity levels. As well, such features make it simpler for employees to collaborate more effectively with one another as the various communication methods offer more diversity for workers who aren't fond of continuously sending emails or making phone calls.
Choosing The Utterly-Right Phone System "Ingredients"
Yet another advantage the Korenovsky Milk Canning Plant experienced when switching to 3CX Phone System was flexibility. That is, 3CX uses an open standard policy which means that customers can choose the hardware, voice gateways or SIP trunk vendors that they feel best suit their company's unique business needs.
In this case, 3CX Partner IT-Center fulfilled the company's request by implementing Yealink IP phones, SIP-T28P, SIP-T19 and an analog VoIP gateway.