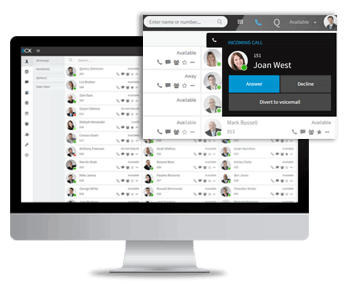 Integrate your PBX and your CRM with 3CX PRO
With 3CX you can integrate your CRM, ERP and Accounting System with your PBX and be able to launch calls with a single click. Inbound calls are automatically linked to the customer record which pops-up on the screen and all calls are logged in the CRM package.
Additionally, your agents can easily keep track of customer interactions, ensuring that records are always up to date for real-time access to contact details and information. Integrate 3CX PRO to MS Exchange, Salesforce, Microsoft Dynamics, Microsoft Outlook, Office 365, Zendesk and more! If your CRM software is not included in our list of applications you can easily integrate it yourself.
Connect your CRM – Server Side
You can connect any of the following CRM systems to your PBX server-side. What does this mean? The CRM and the PBX can be integrated by the administrator; no plugins or manual configuration is required for any of the users. How can you do this? It's easy. Just read the guides below: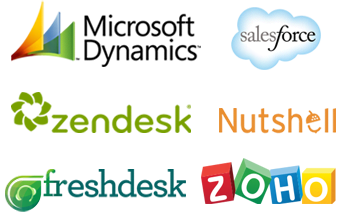 CRM Integration with the 3CX Plugins
For CRM systems, not in the list above, you need to download the 3CX Plugins and configure the integration from the 3CX App for Windows. CRM integration for Microsoft Outlook and Microsoft Office 365 is included with any 3CX Standard licence, otherwise, a PRO license is required. Upgrade or purchase the PRO edition today!
Download 3CXPlugins here. Installation instructions can be found in the following links:
Check out other 3CX Features
Free for up to 1 year! Select preferred deployment:
On-Premise
for Linux on a $200 appliance or as a VM
On-Premise
for Windows as a VM
On the cloud
In your Google, Amazon, Azure account