Slash Your Telco Costs With 3CX's Hotel PBX
With the Hotel module fully integrated into the PRO and Enterprise Editions, there's no need for costly add-ons to get all the hospitality features you need.
3CX's easy to manage Hotel PBX can be installed on your existing hardware and integrated with popular PMS systems so that installation is quick and painless.
A Low Cost & Easy to Manage Hotel PBX
3CX's hotel phone system brings the award-winning, software-based 3CX PBX to the hospitality industry. 3CX's Hotel PBX is extremely cost-effective when compared to traditional PBXs, from installation costs all the way through to maintenance. 3CX runs on mainstream operating systems ensuring easy management and minimum training for administrators.
Easily add and remove extensions – no per user licence

Leverage existing hardware, wiring and low cost open-standards hardware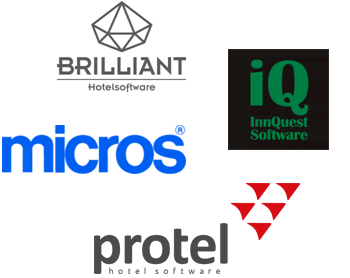 PMS Integration Ensures Maximum Efficiency
The 3CX Hotel PBX also integrates with Property Management Systems so that staff can perform most functions from within the Hotel Management Software. Some of the most popular PMS systems that the Hotel PBX works with are Protel, roomMaster and Micros-Fidelio. View the list.
Display guest name on reception, room service and management phones

Wake up calls, check-in / check-out, Do Not Disturb

Maid status allows housekeeping to set room status via phone
Always Know Who's Calling
Because hotel guests and the work output of your staff are the lifeblood of your business, the 3CX Hospitality PBX has been designed to ensure that your guests' satisfaction levels are always met and those positive TripAdvisor reviews keep rolling in.
Caller ID allows the front desk to provide a completely personalized service

Integrate 3CX Hotel module seamlessly with your PMS

Hotel staff have access to the simple yet powerful Web interface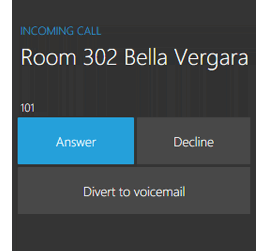 The 3CX phone system has ticked all the boxes for Best Western Carlton Hotel Blackpool. Replacing the old outdated PBX has meant we no longer need expensive maintenance contracts to keep the system going, savings thousands of pounds each year. The 3CX system is very reliable. As the 2nd hotel to implement 3CX, we are confident that we will be able to use our success as a launch pad to roll out 3CX across all sites in the coming months.
Check out other 3CX Features
Free for up to 1 year! Select preferred deployment:
On-Premise
for Linux on a $200 appliance or as a VM
On-Premise
for Windows as a VM
On the cloud
In your Google, Amazon, Azure account