3CX Customer Testimonials
There are 50,000 businesses globally which use 3CX and are enjoying the benefits of reduced telephony costs, easy management as well as increased mobility, productivity and customer satisfaction. Below is a selection of customer testimonials highlighting how our IP PBX has successfully helped them meet their communications needs.
"We had been choosing the telephony type for quite a long time, compared many brands, met the representatives of different companies, but finally decided on 3CX, as this software meets all our requirements to the best advantage."
Oksana Vladimirovna Miakish, CEO
"We needed to find something that we could rely upon to ensure that we maintained our high customer satisfaction. The old system was letting us down in that regard and the time came to find something that really worked for what we needed."
Enmanuel Leonis, Operations Supervisor
"3CX is a total communications solution with corporate and call center features and includes almost all of the system visibility at user level. The system is easy to handle with a user-friendly interface and environment, and the cost savings were remarkable, allowing us to save over 500,000LKR on development costs."
A. N. Mohamed, Senior I.T. Administrator at Digital Mobility
"3CX is a flexible VoIP solution which gives our organization a big advantage on our competition. Our employees now have the ability to carry out location independent work, boosting productivity and increasing the possibilities when it comes to the growth of the company."
Antoon Makay, Network Telecommunications Manager at Essilor Benelux
"Switching to 3CX has assisted our company in better communication with all our employees with remote extensions, and overall customer satisfaction has increased since everyone can now be easily reached through 3CX."
Nektarios Petevinos, Head of Communications at APOEL FC
"Our customers have offices all over Russia, with some being in quite remote locations. We had to be able to rely on our phone system to reach each of these customers and arrange the delivery of their equipment in a timely manner. This was becoming difficult over the traditional landlines."
Denis Ulanovsky, IT Director at Siberian Leasing Company
"Our old PBX system was on its last legs. We wanted to move away from traditional PSTN lines and move to VoIP. On average we were spending 350 pounds per month only on line rentals of ISDN30 lines. We wanted a robust, but cost-effective solution. We briefly reviewed Avaya, Siemens and Mitel. But it was 3CX that checked all the boxes."
Mohammad Umer, IT Manager at Best Western Plus Epping Forest
"The 3CX phone system has ticked all the boxes for Best Western Carlton Hotel Blackpool. Replacing the old outdated PBX has meant we no longer need expensive maintenance contracts to keep the system going, savings thousands of pounds each year. The 3CX system is very reliable. As the 2nd hotel to implement 3CX, we are confident that we will be able to use our success as a launch pad to roll out 3CX across all sites in the coming months."
Mohammad Umer, Director of IT at Best Western Carlton Blackpool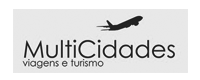 "The time for change was high with our Edgevox system. We did not have high availability, technical support was always delayed, and there was a lack of features that drastically reduced our ability to communicate, like the status of other extensions, for instance. We found that 3CX not only saved us money on our previous budget, but we were still able to migrate to the cloud with the stability and support we were looking for."
Fernando Doro, IT Manager at Multicidades

"3CX was both easy to deploy and manage. No technical expertise in VoIP or SIP was required and extensions were up and running within a couple of hours. The service has been stable, calls crisp and our users have gained real value out of the system."
Stefan Grech, I.T. Manager at Quasar Gaming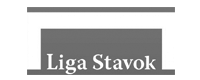 "We wanted to improve the quality of the customer service experience that we offered to our customers. With the old system, we had dropped calls and issues resolving customer complaints. We needed something to change and quick."
Nikolay Melikhov, IT Manager at Liga Stavok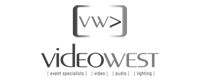 "Comparing the other major options out there – we got a lot for our money without being nickel and dimed for every little feature. For most changes to the system I can easily manage them myself without calling a 3CX partner and scheduling an appointment. All of these systems would cost us $1,000+ per month. We are currently spending about $90 month + our maintenance fee."
Craig Reilly, IT Admin at Video West
"It was time to migrate to an all-IP system. We needed better line quality and the advanced features to show our guests we're taking their needs seriously. And of course, we needed a solution that would mitigate all the management and maintenance that was delaying our ability to service guests."
Darrell Player, Network Administrator at 7 Mile Beach Resort
"With our old Orange & Bouygues Telecom system, we experienced uneasy configuration of profiles and seriously outdated technology. We wanted to use new technologies to be able to be reachable on a smartphone and a PC, in the office or away. We evaluated 3CX based on the great price, the compatibility with the platform and the scalability. With over 7,000 employees, the features and flexibility of 3CX were a clear choice to foster greater mobility and collaboration."
Cedric Couture, System and Network Engineer at SII Group
"We briefly considered phone systems from Panasonic, Samsung and Telkom. But seeing the proposed functionality from 3CX, and recognizing the flexibility it could bring to our work environment, made the choice clear. 3CX offers a cost-effective, turnkey solution that provides us the ability to remotely roll extensions out to projects at the drop of a hat. And by mostly using the softphones, we were able to slash hardware costs up front too."
Ralph Kerwan, Group IT Manager at Subtech Group
"We are a small rural and local ISP and startup. As most startups we are on a shoestring budget, but need to operate as a large ISP. 3CX implemented by Neurotech Mexico, allowed us to provide corporate level support and communications, on a budget we can handle, but most importantly it will grow with us as and when we need it."
Adriana Cordova, Manager Ing. at RápidoNet
"The divestment in our former system was a unique opportunity for VM Office to explore new solutions. We wanted to find another great solution, but were hopeful that we could find a more cost-effective answer as well. And with one employee fielding requests from upwards of 15 clients on a daily basis, we required a solution that would maximize our communications capabilities."
Koen Wuyts, Owner at VM Office
"As a rapidly growing company in an equally fast growing technological age, we had to find a system that was unified, extremely flexible, reliable, easy to use yet powerful. Our old system was not unified, was inflexible, difficult to configure, and extremely unreliable to say the least. I am pleased to say that our 3CX system ticks every box on our list—and more! Thank you 3CX!"
Derick Mulder, IT Manager at SAC Trucks
"3CX is a light, versatile application that fulfills all the needs inherent for any dynamic and up-to-date company that wants to be agile and a step ahead in the digital world."
Alexander Barreira, IT Director at BandTec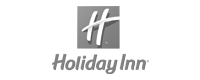 "There were numerous considerations that factored into our decision to select 3CX for our new hotel. We started with the sage advice of our partners at SAMCloud, but recognized quickly that 3CX offered immense cost savings without sacrificing the features that are so important to hospitality today. We also wanted to be able to use DECT phones all around the hotel and put VoIP technology in all 111 rooms, which 3CX made incredibly easy. Simply put, the hotel industry and 3CX go hand in hand."
Mr. Pouzet, Deputy Director at Holiday Inn Express Velizy
"Our biggest immediate need was the requirement to expand our capacity. 3CX is a safe, reliable and flexible system with tremendous unified communications capabilities. But for us, it was the excellent scalability and investment retention that put us over the top."
Andrey Braun, IT Head at Nikol
"We've been spending a small fortune on a monthly basis for a phone system that lacked the functionalities necessary to maintain our position as a market leading provider. When looking at 3CX, it was partly cost, partly functionality, but a perfect fit."
Jack Wise, Business and Communications Lead at Raphael Hospital
"Prior to 3CX, we had one PBX per establishment. Our previous system was not adapted to the new uses of telephony and was too expensive in operation."
Pascal Borel, Spokesperson of the Avignon Tourisme
"We wanted a more cost-effective, cheaper and more manageable service. The 3CX system allows staff to program out of office responses, leverage virtual assistant capabilities and various other hand functions. It will also save the Council money on telecommunications. We also have the benefit of ongoing support from 3CX partner CNS in the event that any issues were to arise."
Kate Yerbury, Spokesperson of the Huntingdon Town Council
"Under our previous system, we were experiencing inexplicable SIP related issues with RFOs that, frankly, made no sense. We wanted to find a solution that would give us freedom from complex maintenance and management, fewer vendor restrictions on SIP phones and license allocation. With 3CX, we have gotten that freedom—in cost, management, and maintenance. This will allow us to provide better service and give us the flexibility we need to stay agile and grow in our fast-paced industry."
Jordan Daniel, IT Manager at Monitor Administrators
"3CX is an all-inclusive telephone system based on an "on-the-go" cost structure: the cost of simultaneous calls, independent of the number of users, which is often the pricing policy's approach. Moreover, the price of compatible SIP phones is attractive compared to those of proprietors of traditional PBXs. We also wanted a central system that specifically supported Microsoft Hyper-V virtualization and strong integration with Microsoft desktop technologies, making 3CX an easy choice."
Christophe Putoud, Director of Information Systems at UFCV
"Expenses with our old phone system were mounting, and with such a limited number of features, it was clear that the diminishing return on our investment demanded that we make a swift change to a PBX that is more in line with our current needs and future goals. This made the decision to move to 3CX a simple one."
Nerson Munsamy, Network Telecommunications Manager at Voltex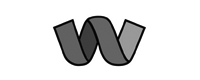 "We studied several other possibilities and evaluated our decision by comparing costs, features, possible upgrades, as well as interoperability with our existing CRM. After learning more about 3CX the decision was simple."
Christophe Tonellato, Support Technician at Winpharma
"3CX Phone System is a great product. It features flexible deployment and integration, high availability and continuous software improvement. Packed with the latest technology, this is a system that has changed our approach to voice communications."
Vassily Sonn, Network Telecommunications Manager at Rixos Almaty Hotel
"We selected 3CX because the system was deemed simpler to use and had better features, without having to install add-ons to achieve the same level of functionality. We can now benefit from greater conferencing capabilities, and our employees are delighted to have greater mobility."
James Egremont-Lee, Network Telecommunications Manager at Rift Valley Services
"Thanks to our highly trained partners at EURONET, it was made clear that transitioning to a 3CX solution could enable our organization to cut telephony costs by 50 percent by using S2S trunks. We saw an opportunity to increase productivity, call handling, mobility and collaboration. The 3CX system enables us to meet our requirements for frequent modifications to dial plans and employees."
Marcus Hoffmann, System Administrator at ChipOne Exchange
"We have been very careful in choosing a new communication system for our sales and customer service call center. 3CX is a flexible, scalable and secure solution. Running 3CX on a virtual server, allows us not to be tied to a particular type of hardware. Having this kind of flexibility and redundancy is critical in a fast-paced operation."
Julio Blanco, IT Supervisor at UCM Uruguay
"Our previous system was too expensive for the services it provided, and we desperately required a system that corresponded to our connection, so as not to lose it. We heard that 3CX was easy to use, had reactive support, and it was clear to me right away that 3CX was the solution that most capably integrated to suit our specific needs."
Laurent Plagnes, Network Telecommunications Manager at Meritis
"Managing our various systems was becoming an impediment to our larger corporate goals. We were spending 7 hours per week managing and maintaining our infrastructure. This downtime stalled our internal initiatives, and our disparate systems prevented us from delivering collaborative and efficient service for our customers. 3CX was the logical choice, as it enabled us to outsource for greater cost control, management, and the ability to deliver an industry-leading solution."
Mark Amdi Jensen, Team Leader at DUKA PC
"We chose 3CX as it is a fully capable and functional unified communications solution that will satisfy all our current and future communications needs. In addition, when comparing 3CX to other UC solutions, it is extremely a cost-effective solution in terms of licensing and maintenance costs. They charge per simultaneous calls so you can grow in your licence as your business expands."
Ibrahim Al-Suht, IT Manager at United Insurance Company
"It was obvious for us to choose an open standards solution. 3CX's Unified Communications System is not only open standards, but is easy to use and administer, gives us access to new technologies like softphones, Android and iOS applications and, of course, gives impressive value for money."
Joel Salgado, City of Sorgues Telephony Manager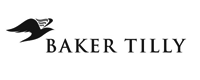 "Previously, we were very limited on our mobility, and thus, our productivity. We also needed to bring flexibility and simplicity to day-to-day issues involving the management of our communications. 3CX is an excellent and very flexible PBX solution."
Samir Valiyev, Managing Partner at Baker Tilly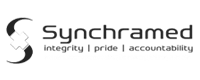 "3CX has given us much needed insight into our call center statistics. It's a necessary tool to help manage our workload and workflows."
Mozel van Niekerk, IT Operations Manager at Synchramed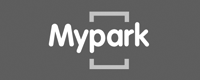 "The migration from our analog system to VoIP, apart from the savings realized in terms of investments and deployment costs, has greatly improved the customer's experience in regards to our services. Communication with the users is now of exceptional audio quality despite the difficult acoustic conditions in our underground parkings."
Pierre-Henri Laureyssens, Site Manager at Mypark
"With 3CX, the organization's communications just flow. User groups, departments, wherever needed, employees are always reachable via the same system."
Joe Raskin, Network Telecommunications Manager at Sentera Controls
"Installation of the 3CX software went flawlessly. And changes can be done remotely, which further reduces IT labor costs."
Marianne van der Sterren, HR manager & ICT manager
"The new system implemented by The Technology Group has dispelled all our previous hang ups about hosted telephony and new technologies. With our dedicated internet line we have had a consistent and reliable service and the call quality we have experienced has been great."
Peter McIntyre, Practice Manager at NHS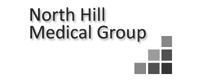 "The management system, including call recording and call reporting, has assisted us in staff development and dealing with patient complaints. New functions have been provided to us at no additional cost to our last telephony supplier."
Mark Galloway, Business Manager at North Hill Medical Group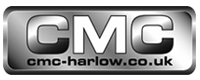 "The best part of the solution is the security of having a second connection that can provide a back up to the main connection, making the system more reliable. Up to date hardware has also been a bonus, allowing us to have the latest up to date features without any extra cost to our previous system."
Paul Holmes, Managing Director at CMC Motors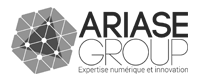 "We are delighted with the integration of the 3CX solution, which since its installation with Ariase Group has been very effective on our multi-site activities and internationally."
Damien Geffray, Director of Call Center and Infrastructure at Ariase Group
"We have found that this product corresponds to our expectations. Namely, the simplicity of installation, functionalities, there is practically no hardware maintenance—and of course the cost saved on the system installation."
Jorge Martins, Network Technician at Sonema
"With 3CX, we gained a new platform of high availability VoIP, easy system administration and advanced communications features that allow for greater mobility. Now we can provide our teams with more quality telecommunications capabilities and respond quickly to attend to the needs of our customers."
Fábio Trimarcol, IT Governance Manager at Ascenty
"Ease of setup, maintenance and reliability were all requirements since everyone managing the infrastructure volunteers their time to do so. Smartphone support was also critical, since everyone in the organization is virtual and does not reside in a central office."
Bob Kane, Communications Director and Past Grand Knight at Knights of Colombus
"If you want to implement a well-featured cost-effective VoIP solution then 3CX should absolutely be on your consideration list. They've given us the potential to break down geographic barriers for workers in far-off offices, suppliers and customers across continents. It is seamless, always works and call quality is excellent. We experienced no downtime and the system has been up and running without any issues or need for intervention since it was installed. In the future, WebRTC links will be enabled and placed on our website and these links will enable calls and video meetings with a click. 3CX has enabled us to attain all our goals."
Vjaceslav Arikanov, CTO at Prestigio
"3CX has cut Phillip's phone costs sharply. Voice calls go out over the IP phone system, and are routed over the PSTN at the lowest cost. The company's eight offices are bridged, and interoffice calls become free with IP telephony. Employees can now also message, chat and initiate audio and video conferences to speed up communications."
Bob Bell, Director of Information Technology at Phillip Securities Group
"With our old system, phone changes and moves were a nightmare of tangled wire rats nests and slow, archaic programming codes. Our hardware was past obsolete and repair parts were reported to be in very short supply. The paging system was maxed-out at 64 phones, but we had 94. All-page was only heard on the first 64, a serious compromise to our security system. It had difficult-to-use features. For instance, no one used the conference calling because it was too hard to set up."
Bob Bell, Director of Information Technology at Harrisburg Academy
"3CX PRO Edition has enabled us to achieve all of our goals, and has provided great value.Altogether, 3CX has given our call center an important productivity boost, and has radically simplified our communications."
Elshad Aliye, Director at Shirin Su

"Clearly, we've attained all our objectives with 3CX; it's all become easy and simple; we've also seen a major increase in productivity, and staff now enjoy complete mobility."
Nikita Akimov, Head of IT services and Telephony department at Askona

"We were very careful in choosing a new communication system. 3CX was tested for almost 4 months and proved to be a very good choice from the point of view of technology, while cutting our costs as well."
Alexey Koltsov, Sector Manager at ExpoForum International

"3CX was the best solution on the market, one that achieved all of our objectives. It provides great value. Our bank is already seeing a boost in productivity thanks to 3CX, which is enabling increased collaboration. 3CX offers a perfect balance of price and quality."
Larionov Denis, Head of  ICT at Tatagroprombank
"3CX has allowed Jacksboro ISD to migrate to an affordable VOIP solution. We could no longer afford the fork-lift upgrades and continual costs of licence changes. 3CX was great to install and we were able to repurpose all of our existing VOIP phones. Our integration partner, Austen Consultants, provided great platform design and implementation solutions."
Brett Thomas, Director of Technology/Support Services at Jacksboro ISD
"3CX is easy to use, cost-effective and rich in features. It's user friendly interface helped promote adoption of Unified Communications."
Levon Asoyan, Head of IT Department at Dilijan College
"If you want to implement a well-featured cost-effective VoIP solution then 3CX should absolutely be on your consideration list. We experienced no downtime, and the system has been up and running without any issues or need for intervention since it was installed in early June. This has the potential to break down geographic barriers for workers in far-off offices. 3CX has provided the staying power we need."
Gregg Hayden, Group Information Services Director at Frontline
"3CX enabled us to get rid of wires and old-fashioned headsets, and call routing made our operation more efficient. When a patient calls, I know whom that person wishes to contact, and I can see that it goes through."
Valérie Debost, Network Telecommunications Manager at Phoning Sante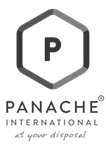 "The biggest benefit has been that 3CX has allowed us to connect our major suppliers and major customers across different continents. It is seamless and it is working every day and call quality is excellent. In the future, WebRTC links will be enabled and placed on our website and these links will enable calls and video meetings with a click. 3CX has enabled us to attain all our goals."
Vishaal S. Shah, CEO at Panache International
"3CX is a communications system that is designed with the IT professional in mind. Moreover, when running 3CX on a virtual server, one is afforded the luxury of not being tied to a particular type of hardware. Having this type of flexibility and redundancy is paramount in a fast paced operation. It has become simpler to get in touch with the staff. We don't have to know where people are in order to get in touch with them. We don't have to know if they are at their desk, at a machine, or if I should just call their cell phone. Now we have a single point of contact for the caller. 3CX has aligned perfectly to our business needs."
Brandon Bleigh, Telecommunications Manager at Superior
"3CX has transformed the way our business operates! 3CX offers the best way to keep all communications unified and at a fraction of the regular costs. Our team is a mixture of in-house staff as well as multinational freelancers, and the fact that we can share all of our creative ideas together has been one of the most useful tools that keeps us on top of our game. 3CX is a dream come true!"
Hashim Al Alawi, Managing Director at Mello Studio
"3CX PRO brings us the full functionality of modern telecom services with lower investment costs than competitor solutions, and it is easy to configure to our business needs."
Manuel Caffiaux, Head of Telecom Department at AirFrance

"3CX offered a cutting-edge, scalable and flexible system with the added advantage of solid local support, at a competitive price. We now have the flexible, efficient system we need to grow as a company."
Andrew Mckay, Executive Associate at Kantey & Templer
"3CX has always exceeded our expectations. We love 3CX for its reliability, robust feature-set, and user-friendly administration."
Brian Shell, Director of Sales-Infrastructure Delivery Services att ComResource
"This solution allowed us to expand the capabilities of existing system, increase fault tolerance, and to provide the implementation of new phone system services that meet today's business requirements. 3CX has provided the communications support to help develop our business and we have been able to achieve cost-effective scaling."
Dmitriy Vadimovich Grigoriev, Head of IT at Sojuz
"3CX is the future of telecommunications. It's a reliable system that caters to the needs of a modern organization and supports our management in every way."
Ekaterina Panayi, Assistant Manager at MyMall
"A hosted virtual PBX from 3CX gives us the solution we need without the headaches of maintaining the underlying equipment ourselves. And being able to have a central phone system no matter where we are is endlessly convenient."
Andy Wiranata, Telecommunications Manager at Holiday Palace
"3CX is a powerful and easy-to-maintain phone solution. And, with our many offices around the world, 3CX is saving us a lot of money."
Michal Stojak, Senior Executive at Innstant Travel
"The hosted virtual PBX from 3CX gives us the solution we need without the headaches of maintaining the underlying equipment ourselves. 3CX is easy to use, and gives us real-time contact with our technicians in the field. Being able to access a central phone system no matter where we are is endlessly convenient."
Jonathan Ells, Senior Technician and System Administrator at TCC
"3CX has provided an excellent, flexible solution which has enabled us to work remotely, to reduce our costs, and to improve customer service."
Darren Carter, Retail Manager at Dogg Scooters
"3CX is a great business phone system it does everything you could possibly want at an extremely competitive price. The support services are great and the user guides available are outstanding. The best thing about 3CX is that it is a software you can install on a standard PC and have a basic phone system working within hours."
Carl Vivash, IT Manager and Support at Avante Care
"Installation was easy and intuitive. And we got all of the functionalities we needed."
Nick Gallafent, Electronic Frontier telecommunications manager at Inelco Hunter Ltd
"3CX Phone System was easy to install and deploy, and is simple to manage. Its compatibility with Windows is also an advantage for us. We have been using 3CX for about 2 years now and we are very satisfied with it."
Almaz Kydyrbaev, the Ministry's IT Administrator
"Continuous connectivity for us is the keystone of rapid response for any emergencies.Thanks to our cooperation with 3CX, we were able to reach a new level of operation. We were able to increase the safety of our citizens, and this is the most important thing."
Andrei Yurievich Sokolov, Head of the IT Department at MCHS Tatar
"With the implementation of 3CX we were able to replace the traditional and costly Siemens system fast and easy. The seamless migration was realized successfully with no losses. And the new system is high-performance, cost-efficient, professional yet uncomplicated."
Jörg Schwarz, CIO at Axivas

"With 3CX PRO, we no longer needed to outsource PBX management or incur any other extra expenses. What's more, all our branch offices are now connected with free instant communications. And we make extensive use of Web conferencing for training and consulting."
Dmitriy Gabrielyan, IT Director at TPG 

"We are extremely pleased with the system so far; it's reliable, filled with features and most importantly cost effective, the value for money is next to none. It was easy to set up, configuration was a walk in the park, roll out was swift and maintenance is a charm. In addition the entire Hochanda team is very pleased with system and have a firm belief that it will continue to satisfy our needs further down the line."
Craig Norris, Head of IT at Hochanda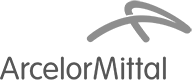 "ArcelorMittal Tailored Blanks migrated to 3CX Phone system in 2011. We chose 3CX due to the fact that it's easy to manage and maintain by our own System Engineers as well as 3CX having the great advantage of running in our High-Availability Clustered environment. Our Solution Partner, Noble Concept Design, carried out the switch seamlessly and they built the necessary bridges between our other plants, which saved us a huge amount on international calling costs. Moreover, we're able to get a high quality VoIP line with Destiny VoIP providers."
ArcelorMittal Tailored Blanks, Belgium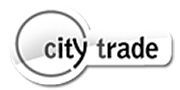 "For us it was very important to be able to be connected with our remote offices and warehouses. Thanks to 3CX, it became possible! Now our company operates as a unified mechanism!"
Gruk Dmitriy Aleksandrovich, Director at City Trade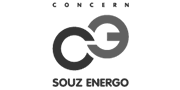 "3CX is a PBX miracle; filled with useful Unified Communications features that allow any organisation to build a fully mobile workforce utilising a fully supported bring your own device philosophy. There are 3CX clients available for every major OS and mobile platform on the market. With crystal-clear connection quality, extended reach beyond the office environment and a massive 50% cost saving when compared to other options 3CX's revolutionary Windows based Software PBX is truly the stuff of dreams."
Belov Aleksandr Sergeevich, IT Department Head at Souz Energo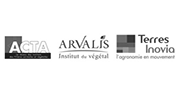 "Although the installation is extremely recent, and it is difficult to define an exact amount in regards to savings related to the introduction of 3CX, it is without a doubt that costs are drastically reduced especially for mobiles."
Marie-Christine Galan, Administrative Manager at SCEA Cedesco
"3CX WebMeeting is easy to deploy, simple to use, and enhances our organization's efficiency by giving us the ability to have meetings on-demand at any time. The main benefit of this solution is the scalability in our large organization. 3CX WebMeeting allows for us to offer all departments the ability to schedule meetings for their specific need and are not hindered by user limit restrictions."
Geremy Farmer, Information Technology Coordinator at Magnolia Bank
"3CX has granted the non-profit organization ASSAD-HAD an easy and fast deployment. The management is centralized in our Headquarters and this allows us to manage remote locations directly through our MPLS. On a daily basis, 3CX offers us advanced features that some competitors usually sell as extra as well as huge flexibility to evolve our telephony in order to meet ASSAD-HAD's growth. For our IT department, the maintenance and costs of our PBX have reduced dramatically."
Cousteix Lionel, CTO at ASSAD-HAD
"The Blake Group has been using 3CX Phone System since February of 2011. We are thrilled that our 3CX Partner, Clarity Technologies Group, LLC has proven to be a company of consummate IT professionals. They have built our bridges, established our call flow, and initiated our IVR's. With 3CX and custom configurations by Clarity we are able to see each facility we have through live real-time presence. This facilitates better decision making by giving us accurate usage information through the easy to use reporting module. We couldn't be happier with the 3CX Phone System Management Console and how simple 3CX is to manage."
David Birdsey, Executive VP of Operations at The Blake Group
"3CX VoIP phone system not only gives Tri-Z and our employees limitless communication but offers connection flexibility as well."
Ruslan Allalo, the IT Director at Tri-Z, LLC
"When we decided to open a new branch «Korenovsky Milk Canning Plat» we aimed to choose reliable equipment with high degree of functionality and all this for a reasonable cost. IP PBX from 3CX fully satisfied our request. For almost a year now the PBX never disappointed us and allowed us to save on communication costs. Whenever we decide to open a new branch or modernize existing branches we will choose only 3CX."
Sergey Bondorenko, General Director at Korensovky Milk Canning Plant
"This was one of the best decisions we could have made. The 3CX system is easy to configure and manage, it runs on hardware we already owned and the ROI will be less than three years."
John Endter, IT Director at DCSD
"3CX allows us to have an integrated telephone system with a high level of flexibility and access to new features that, until now, we did not have. In addition, we gained higher redundancy as the telephone center runs on a virtual machine on the 3CX virtualization infrastructure. The cost and maintenance are greatly reduced."
César Latorre, IT Coordinator at EUSS
"Komsomolskaya Pravda – Kuban is the new branch of newspaper 'Komsomolskaya pravda'. From the opening day our newspaper decided to go with the times and it has paid out. 3CX Phone System provided us with the complete list of necessary telephony features. Thanks to this, our readers can always share with us their news. The PBX form 3CX is the right solution for our business."
Yuri Dudnikov, Krasnodar branch at JSC PH "Komsomolskaya Pravda"

"We discovered that it was a very good fit for our own use. We also discovered that the channel through Soft Solutions and onwards to 3CX itself was very well established; the vendor was very quick to respond to queries. On top of all that, the platform comes in at a very attractive price with all the features we required to enhance our helpdesk to meet service level agreements with our clients."
Simon Walkden, Technical Delivery Supervisor at Think IT
"The flexibility and ease of use – as well as the system manuals being simple to understand as they were all translated to Russian—have made the ministry's transition to an upgraded phone system a favorable experience. In fact, the organization plans to make 3CX its main communication channel in the future."
Tibushkin Vadim Leonidovich, CEO and Manager of the Ministry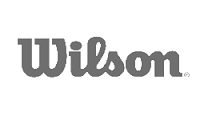 "3CX is forward thinking, it developed a robust software PBX with hypervisor in mind and its communication solutions are a great fit for organizations of any size."
Felipe Garcia, Director of Infrastructure & Services – Americas at Wilson Sporting Goods

"We are very satisfied about our new infrastructure based on 3CX Phone System. This software-based PBX for Windows has allowed us to slash the cost of acquisition, installation, maintenance and utilization of our phone system, while at the same time boosting our employees productivity, due to the fact that they are available on their extension wherever they are. The flexibility and the high level of innovation of 3CX Phone System have revealed essential to provide value added services to our customers, granting a short-term return on investment"
Alessandro Speca, IT & Telecommunications Manage at Trenkwalder
"This system does what it should. It is easy to use, it saves us money and, when other moteliers ask us what we are using, I have no hesitation in recommending it."
Ping Liu, Proprietor at Lorenzo Motor Lodge
"The installation of 3CX Phone System in Ramada Plaza Antwerp proved to be a very successful decision, and we have since deployed 3CX in nine of our other hotel properties and head offices. We plan to roll it out to further sites, as well. By moving from traditional telephone lines to SIP, we experienced significant cost savings such as the reduction of lines and call costs, which was one of the principle reasons we switched to 3CX in the first place. We also benefited from increased functionality such as presence information, conference calling and the Web Conferencing facility."
Seán Graham, Group IT Manager at Ramada Plaza
"The phone system provided by 3CX improved our local and remote communications. Our new PBX system has been one of the most beneficial elements in helping our business grow." The business can now expand, communicate and manage its phone system while sidestepping expensive rates and other limitations it faced before the upgrade"
Gerardo Ramirez Almanza, Systems Manager at Crediaxis
"An initial evaluation of comparative systems gave 3CX better cost per benefit ratios. It was recommended by our support company and also fitted in with the company's technology standards."
Richard Butler, IT Manager at Phoenix
"Our squad leaders are on call around the clock, this team consists of about 10 people who take turns on a weekly basis. Up until now, our landline was redirected to a mobile number, which was redirected again to the mobile phone of the squad leader on duty."
Lukas Danninger, Director at Puchberg Mountain Rescue
"We were provided two other estimates both of these were not even close to the price of 3CX Phone System, and both of these were much more complicated."
Bob Matthews, HR & Web Manager at Kentucky Refugee Ministry
"We were setting up a brand new office. We wanted a software based system which was cost effective and easy to maintain, and at the same time gave us good control over guest users, and good reporting. 3CX was the most cost effective, advanced, digital telephony system that we could find. We like the ease of use and configurability of the system and we know that it will grow with us."
Chris Boughton, General Manager at British Chamber of Commerce Philippines
"Our staff are extremely happy with 3CX Phone System. As a user-friendly solution it has helped reduce their workload and enabled us to keep in touch with our customers more easily."
Kumar Thakur, General Manager at Corset Wholesale
"3CX is the best price performance option. The phone system allows you to create almost any configuration you need, starting from a simple interactive voice response and ending with a complex system with customised call flows."
Kaspars Bergs, Infrastructure Department Manager at 4finance
"We love 3CX because it gives our workforce the ability to always be available to take calls. The management information provided is excellent in terms of presence and reporting. We can interface with the core information in the database and provide lots of useful reports."
Matthew Kingsley-Williams, Director at MWL Systems
"We have a terrific new solution in place that works as it should, the users like it, and the experience of getting it all installed and "turned on" was painless."
Mr De Haven, Executive Directo at MN Gop
"3CX Phone System has completely changed what we are able to track in each department and facilitates better decision making by giving us accurate usage of information through the easy to use reporting module. I couldn't be more happy with 3CX Phone System interface and how easy it is to manage. The users love the PC client and its integration with the physical phone. 3CX Phone System is now managing over 2500 extensions and all we can say is thank you."
Brian Cowling, Vice President of Strategic Growth at Solid Source Companies
"I was attracted to the 3CX software because of its simplicity, because it runs on Windows and because it has web-based management. We have about 20 employees and I first tried hosted VOIP solutions.That was a huge mistake because managing call routing, etc. was limited and because calling from one office to the next takes huge bandwidth. Then I discovered 3CX which is Windows-based. I downloaded it and had the free download installed and operational within an hour. So I decided to go with the Enterprise version.Setting up the 3CX software enterprise version was a snap. Easy as pie. I can change any routing decisions, etc. with just a few clicks of the mouse from a web-page. I was thinking "What is the matter with this VOIP industry? Can't they just make something straightforward and easy to use?" That is when I discovered 3CX and it has met my expectations."
Steve Hechtman, President of Inductive Automation / Calmetrics Company
"Upgrading from an old version of 3CX Phone System to a new version was easy. Once the old version was backed up, the new installation began and was successfully completed within just a few minutes. Restoration of settings from the previous version took another few minutes. The licence was activated and a test call to a cell phone was made within 15 minutes of starting the whole updating process. I do not know of any other product capable of completing a new installation and of restoring to bare metal in under 15 minutes from a remote location. We are glad we choose 3CX for our standard VoIP product offering."
Jim Ray, President at Neuse River Networks
"I have to say that I've rarely seen a Windows product that simply works and is easy to use. It has been one of the best products we've used."
Paul Harker at Birkdale School
"We are very satisfied with the 3CX solution. We moved our Corporate office and wanted to leverage SIP trunks instead of a PRI, as well as get into newer telephone technology. I had a inquired with a number of vendors that carried products such as Qwest, Shoretel, Allworx and more. They can't compare to 3CX. We saved a substantial amount with 3CX, received invaluable expertise on installation tips and setup. We haven't had any abnormalities or down time with our system. Traditional phone systems do not stand a chance against 3CX."
Mike Armstrong at Casey Industrial
"I just wanted to thank you for all you do for us here at InfoSys Consulting Inc. We have been selling VoIP phone systems for nearly 10 years, but since 2009, have sold more 3CX Phone Systems than all the other phone systems combined! For example, we deployed a 3CX Small Business Edition (8 simultaneous calls) Phone System yesterday, and another phone system today and have more installs lined up.A year ago VoIP sales accounted for about 2% of our business. Now VoIP sales are about 50% of our business. At this point, we really don't sell anything other than 3CX. 3CX is truly a great product and it's so easy to sell. While I am not a salesman, I find it really easy to sell, and I think everyone (including me) is surprised with how stable and saleable it is. 3CX costs far less than a phone system from Avaya or Cisco, which is pretty amazing given the enterprise features included for free with every 3CX system. One of the great advantages 3CX provides my business is that it is all software. This makes it possible for us to perform installs remotely which would be impossible with a traditional phone solution."
Matthew Orr, President at InfoSys Consulting Inc.
"I studied the training content on your blog and was able to pass the 3CX certification exam pretty easily with that knowledge, plus what I've gained from just tinkering with our own install. Now I can perform a big install for my client proudly as a 3CX Certified Pro! Thank you for developing such an awesome and easy to use telephony product!"
Brandon Hall at Elite Computer Networks
"We are very happy with 3CX Phone System as it was easy to install and configure. Phone calls can be directly transferred to mobile phones and international calls can be made without any cost. The 3CX Assistant gives us transparency in the office and enhances all our working procedures and we are very pleased with the online support."
Carsten Koster at Advision Digital
"Configurability of 3CX is outstanding – we can easily make changes to the PBX ourselves, something that was unthinkable on a traditional PBX"
Bill Peters, Head of IT at Team Lotus
"3CX was remarkably flexible and easy to install. It was also extremely simple to manage and being able to run 3CX on Windows Server offers great peace of mind."
Dustin Adam, Director of IT at RE/MAX
"One of my favorite features of 3CX is the simple web-based administration console. I also like that 3CX can use our Exchange server for voicemail, which emails our voicemails to our email inboxes. Ease of installation was another nice feature, as I performed the entire implementation without ever talking to their customer service"
Michael R. Faster at Windows IT PRO
"3CX is very easy to setup and manage. The MS Exchange 2007 Unified Messaging integration works very well. I am very happy with the product!"
Craig Hyatt, IT Director for Campus Services at University of North Carolina Chapel Hill
"The installation of the 3CX communication system has transformed me to a hero. Thanks 3CX!"
Al Barker, CIO at Neon Health Services
"3CX Phone System has helped us improve our customer service and sales departments. 3CX is reliable, easy to manage and provide excellent online support. We are very pleased with 3CX!"
Håkan Niemi, Networking/Support Technician at Datorfixarna.com
"3CX has done to our PBX what VMware did for our servers. Virtual, more manageable and since there is a lot less hardware involved a lot more reliable."
Andor Iszak, Director of Information Technology at Euphonix
"We don't understand VoIP, but we understand 3CX"
NO TOMATO, Creative team at AD-ICT
"After I discovered 3CX I can't really understand why people keep on spending so much money on their 'old fashioned' closed telecommunications systems."
Piotr Rowinski at Guss-Ex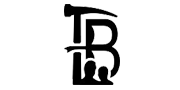 "3CX Phone System met our organization's specific need with a timely solution. We are delighted to see their commitment to on-going development and feature additions. We have found this system an excellent fit for our organization's telecommunications needs."
Ryan Zook, Network Manage at Faith Builders

"I just want to thank you guys for a great product – it made my company look like a hero"
Allen Miller, MCP, A+, Microsoft Small Business Specialist at ActiveIP
"The 3CX Phone System is a great Windows-based PBX solution for our company. It is a cost-effective solution which is easy to install and maintain"
Mike Faster, President at Coyote Creek
"3CX allows medium-sized businesses to work on a corporate scale. Fantastic!"
David Buckley, Network Manager at Rapidtech
"I think that 3CX is one of the highest quality products in the VoIP market at the moment."
Federico Moschini, Purchase Manager at TECNID SPA
"3CX scales well, and is definitely much cheaper to scale up than comparable hardware PBX."
Ryan Crompton, Systems Administrator at ZYTO Corp.