3CX Partner Testimonials
3CX has 30,000 resellers globally who enjoy all the benefits of the 3CX Partner Program such as free training and sales and technical support. Additionally, they have seen their businesses evolve and their profits increase as 3CX is an easy sell and their customers never look back. Below is a selection of 3CX Partner testimonials that illustrate how 3CX has given them the tools to increase their revenue by selling our award-winning PBX.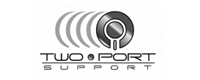 "3CX has developed a product which is a no competition sale for every client we meet. In the last 3 years we have become a dedicated 3CX Platinum Partner and have seen over a 90% success rate in transitioning new clients from competitors. It is such a great feeling of accomplishment. We look forward to our continual growth with 3CX having a strong partnership and promising robust projects in the pipeline. I foresee us obtaining the highest 3CX Partner status in the near future."
Neil Rich, Owner at Two Port Support, LLC
"We started VoIP PBXs on asterisk®* and later on over complicated distributions. We had so many issues we stopped promoting VoIP PBXs. We were looking for a replacement for our in house voip pbx which runs our sales and call center, and found 3CX by chance. Took it for a spin and got hooked, a week later we partnered with 3CX and started the certification. We actually re started offering and selling VoIP solutions thanks to the ease and stability of this solution. 3CX is by far the best developed PBX we have tested."
Alejandro Gidi, CEO at Neurotech
"I really appreciate very much the effort and expense that 3CX put into the 3CX training help in Tampa last week. I enjoyed meeting Nicholas … his temperament is excellent for training.  He kept the subject matter interesting, and I could certainly empathize with his experience working the 3CX support desk.  I passed the three new exams for 3CX v15 as a direct result of my attendance at the training. I continue to be amazed by not only the 3CX products themselves, but the caliber of individuals that constitute the organization.  I am really fired up about 3CX, and I look forward to continuing to build my business on top of opportunities that it generates. He is a real asset to the organization."
Owen Chastain, CEO / Senior Engineer
"3CX is a fantastic solution! I have done 3 recent installs in the cloud and 3CX Phone System version 14 is great. I have even moved my own 3CX into the cloud and all my field staff are now working great. I know from installing telephone systems that clients like to see flashing lights on the wall but now they are happy to see them gone. It's far cheaper than a pay per seat solution. Comparing 3CX with other vendors in the market it outperforms them in terms of functionality but also includes features such as voicemail to email, CRM, WebRTC etc at no additional cost. I trust 3CX so much that I have dropped Avaya IP office, Draytek, Panasonic and NEC."
Paul Forster, Director of Total Network Solutions Europe Ltd.
"We host 3CX Phone System exclusively for our worldwide Cloud and Hosted VoIP clients. While there are many options on the market for multi-tenanted VoIP platforms we feel that 3CX brings a premium customer experience to the conversation verses the alternatives which feel bland. Concepts like rapid scalability and infrastructure costing control are critical to our success on the back end and 3CX Hosted PBX hits the nail on the head on those fronts."
George Bardissi, President at Bardissi Enterprises, LLC.
"Spitfire are now a 3CX Premier Partner and are using 3CX to deliver easy to use, affordable and well featured UC systems to our customers, who in turn are reaping the business benefits in terms of cost savings and improved efficiency. We are extremely pleased with how our relationship with 3CX has developed and the excellent account management, support and training that we receive. We are expecting our 3CX business to grow dramatically this year and are launching our 3CX Cloud Platform that will deliver the benefits of 3CX at an even lower price point and will allow Spitfire to speed up the delivery of new 3CX systems, helping to drive our growth and profitability."
Tom Fellowes, Spitfire Digital Networks.
"The features and flexibility have allowed us to confidently recommend 3CX to our clients, knowing that the support and assistance from 3CX is there for us if we need it. Furthermore we are impressed with the constant development and new features that 3CX introduce to their products.Perhaps the biggest vote of confidence we can give it is that both ourselves and our biggest 3 clients all now have 3CX running for their telephony requirements. We can't recommend 3CX enough to both end users, system admins and telephony partners. In fact, we consider 3CX a very important element of our increasing success over the last 12 months."
Richard Marsden, Technology Group.
"I want to recognize 3CX for being such a phenomenal product. I almost have tears in my eyes while I reflect on the implementation. When we undertook this project for a hotel client of ours, based on historical implementations, the PBX seemed like the part which is going to be the most painful component. Today we feel like 3CX has been the part which has been the smoothest. We have worked on most common known PBX's out there (Cisco, Toshiba, Samsung, Digium, Asterisk®, ShoreTel, Nortel, and Lync of course). 3CX is SO far ahead in the game it is ridiculous. It just works, and on Windows with Hyper-V, with our clustering and replication, it is SUCH a peace of mind, it is unbelievable. And the support team is great to work with too. The whole system is so simple to use and yet full of features, far ahead of Lync"
Shivam Aggarwal, President at SmartLayer Business Solutions

"We've deployed more than 50 3CX Phone Systems and call centers and, without exception, our clients are thrilled with the added cost-savings, functionality, and ease of use that 3CX provides. We value our partnership with 3CX because it helps us provide our clients with winning, forward thinking, and customizable business phone solutions with measurable results."
Usama Houlila, CEO and Enterprise Architect at CrossRealms
"I want to take a moment to let you know how pleased I am with the support I have received. 3CX's support staff has been nothing short of exceptional. Every time I have needed to reach out to them, the responses have been friendly, fast and accurate. On the few occasions where the needed support was an urgent matter, the call was escalated to a higher level, resulting in a prompt resolution. We're gearing up for a great 2015, with 3CX playing a major role in our future. Thanks again to all of you at 3CX, and Happy Holidays from all of us at The Tech Consultants."
Nick Mancini, Partner, The Tech Consultants LLC
"3CX is a powerful PBX and streets ahead of Asterisk®. 3CX Phone System is extremely user friendly, I just have to configure a Remote Phone and then I'm in! Call Parking and BLF single button Attended Transfer are great features for any customer."
Donal Lyons, CEO of Independent IT
"We are so proud to have as a partner a vendor which is dynamic, innovative and updated to the newest technologies as 3CX is. With 3CX WebMeeting, the proven 3CX platform adds Unified collaboration features, keeping that value for money that distinguishes 3CX from any other PBX present in the market. Video, communication and collaboration with 3CX make a quantum leap in defining the way the enterprises will work in the future."
Emiliano Papadopoulos, CEO of Allnet-Italia
"We are definitely all in with 3CX. Their tech support is the best in the business and their continual upgrades and advancements to the product lines that they offer. It has been a joy working with 3CX over the last couple of years. For 10 years we were with 3com and were basically on our own as far as tech support so it's been refreshing to be able to have awesome support."
Jim Wilson, President/CEO of Network Certified Professionals

"3CX is backed by a superb partnership programme that provides our technicians and sales team with the training and resources they need to successfully sell and deploy the phone system. As a Premium Partner we receive a range of enhanced benefits including: direct access to support, ongoing training for our technicians, and priority-level customer service and support. This has enabled us to build an extensive knowledge and expertise for all aspects of installation, support and maintenance of 3CX Phone System. Our technicians have quickly progressed through the 3CX Academy to become certified and advance certified engineers, enabling us to deliver a comprehensive end-to-end service."
Paul Judge, Marketing Director of Air-IT Ltd

"We started selling 3CX Phone System back in 2010 and over the years we have seen some really great improvements to further benefit our customers. We are currently completing around 120 installations per year and this is expected to increase as more businesses look to move away from ISDN to an IP Based PBX. We have a excellent relationship with the staff at 3CX, both from the sales side who are always more than willing to go that extra mile to support us in winning additional business, and the technical support team who will assist in troubleshooting any problem. From a sales and technical support perspective nothing is too much trouble for them."
Dave Benwell, Director of IT Communications Limited

"We decided to migrate from the old fashioned physical phone system we had to 3CX because we were expanding to other sites both within the UK and internationally and we wanted the scalability that comes with a software based system as well as the significant cost savings of using VoIP technology. The initial installation was smooth and the training didn't take long as the system is intuitive and easy to use. We haven't looked back, the system has now been expanded to include our Canadian office. We find the presence information invaluable given our multi-site set-up and the built in reporting gives us a clear insight on how we are handling calls."
James Wilkins, Managing Director of CPA Recruitment Ltd.

"When I first started selling IP PBX systems, 3CX was at the time the easiest to understand and implement in the shortest amount of time. One of my customers is an industrial glass company that participates in big contracts to construct hospitals, movie theaters to residential homes. The customer actually got my contact information on the 3CX reseller's page. Because 3CX is priced so low for licences, and having the ability to install it on an existing server (reducing the Total Cost of Ownership), 3CX was able to beat out Fonality. The overall satisfaction of the customer is very good."
Chris Green, President and CEO of Active IP, INC.
* Asterisk® is a Registered Trademark of Sangoma Technologies. This trademark is not affiliated with 3CX, its products, or its websites. Sangoma Technologies is not the source of, and does not sponsor or endorse, the products/services promoted here. 3CX is not associated with or sponsored by Sangoma Technologies. All product and company names are trademarks™ or registered® trademarks of their respective holders. Use of them does not imply any affiliation with or endorsement by them.