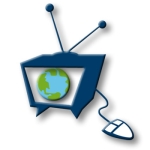 3CX is now providing additional free training Webcasts on more advanced topics, and the next one is scheduled for Thursday 25 March 2010 at 1500hrs (GMT+1).
This will be presented via Microsoft Live Meeting using its built-in VoIP for audio – so there will be no need to call into a conference call number.
To Join the Webcast:
Go to https://www.livemeeting.com/cc/meetwith3cx/join?id=WTQ5Z8&role=attend and follow the on-screen instructions. No prior registration is necessary.
We should be able to accommodate anyone who wants to be present! (previously the limit was 25)
The Agenda
3CX Assistant

Using Built-In Incoming Call Notification
Using Custom Incoming Call Notification, including a simple example with a DOS Batch File
Microsoft Outlook Integration

for Incoming Calls
for Outgoing Calls
3CX is looking forward to seeing you online!
Regards
Kevin Attard Compagno
Technical Support Manager
3CX – www.3cx.com