BNS Distribution, the leading UK distributor of Grandstream IP Phones, has now partnered with 3CX to offer low-cost business phone systems to the SMB market.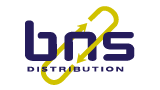 London and Wigan, UK, June 16th 2011 – 3CX, developer of the award-winning Windows VoIP PBX 3CX Phone System has appointed BNS as a UK distributor. BNS, a leading distributor of the Grandstream product line in the UK, will be promoting the complete range of 3CX and Grandstream products. This partnership allows BNS to provide businesses a phone system solution that offers quality whilst reducing monthly telephone and admin costs.
Following on from the latest 3CX / Grandstream press release, BNS will offer full 3CX support and training for UK-based dealers and resellers.
"We are delighted to have been selected as a 3CX distributor in the UK. Due to the recent strategic partnership between 3CX and Grandstream, we are now able to provide a feature rich SIP phone system solution to our reseller channel. With PnP provisioning, resellers are able to take advantage of seamless integration with 3CX and Grandstream. Regardless of your business' telephony requirements, BNS, together with a 3CX and Grandstream bundle, will ensure the highest business phone system quality," said Lee Sinclair, Sales Director of BNS Distribution Ltd, UK.
"3CX continues to see growth in its UK business. The addition of BNS is a clear indication of our dedication to increase our UK PBX market share. BNS has a proven track record and a wealth of experience in the VoIP and SIP distribution market. They also provide high levels of support and a comprehensive range of 3CX Preferred Grandstream IP Phones. We look forward to a fruitful business relationship with BNS," said Stephen Corrigan, 3CX UK Channel Manager
Low-Cost Phone System Bundles
Existing and potential BNS resellers can expect to reap the rewards of the 3CX and BNS partnership by taking advantage of additional discounts. "By combining the 3CX and Grandstream product ranges, we are confident that the partnership with 3CX offers our existing and prospective accounts the best business phone system features at just the right price. We will be informing our resellers with regards to the various discounts that will be available," said Lee Sinclair.
About 3CX
3CX is the developer of 3CX Phone System – an open standard unified communications platform for Windows that works with standard SIP phones and replaces a proprietary PBX. 3CX is more manageable and can deliver substantial cost savings besides increasing productivity. Leading companies worldwide such as Team Lotus, Ohio State University, MIT and RE/MAX use 3CX Phone System. 3CX Phone System for Windows has earned Windows Server Certification and has received numerous awards, including The Windowsnetworking.com Gold Award, the Windows IT Pro magazine 2008 Editor's Best Award and a Best Buy Award by Computer Shopper Magazine. 3CX has offices in the UK, USA, Germany, Cyprus, Malta, Australia and Hong Kong. For more information, visit: https://www.3cx.com.
About BNS
BNS Distribution Ltd are the leading Grandstream distributor in both the UK and Europe. BNS operate in several country locations such as the UK, The Netherlands, France and Belgium. The company offers a customer focused channel only sales approach, currently servicing all major ITSP/ISP with hardware fulfillment and provisioning services. For more info, please visit www.bnsdistribution.co.uk or email info@bnsdistribution.co.uk