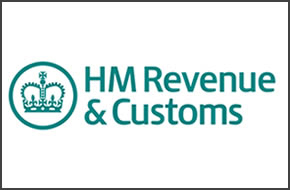 More than 50,000 phone calls every day to HM Revenue and Customs are going unanswered, official figures show, citing a failure of the organization's call center practices.
Christopher Hope, Senior Political Correspondent for The Telegraph, broke the news in his 18 December 2012 article, "Over 50,000 calls a day to HMRC are not answered, NAO says." The National Audit Office found that one in four calls – 20 million calls in 2011, many of which were made on premium lines – were not picked up by a call center operator, while those callers who did get through had to wait an average of four minutes to speak to someone. Between April and September 2011, 6.5 million customers waited more than ten minutes to speak with an HMRC operator.
The NAO issued its report in the wake of January 2013 child benefit changes. These changes will require the completion of self-assessment tax returns by many families, a great number of whom need assistance from the HMRC. The NAO was especially critical of the failure of the HRMC call center because customers are charged premium rates as soon as their calls are connected, even if they are held in a queue. The NAO estimates customers paid £33 million in call charges while in the queue. The estimated value of the time these customers lost is £103 million.
Maybe HMRC should install 3CX Phone System, an open standard unified communications platform for Windows that works with standard SIP phones and replaces any proprietary PBX. Some of the world's leading companies and organizations use 3CX Phone System, including Boeing, the Caterham F1 Team, MIT, Ohio State University and RE/MAX.
HMRC would certainly improve its customer service and call reporting statistics with the implementation of the 3CX Call Center Module, which provides advanced real time queue strategies, advanced agent statistics, call-back, SLA alerts, and other professional call center features at a fraction of the fees charged by traditional call centers. The 3CX Call Center Module makes it impossible to miss a call, since the call-back feature enables customers to retain their position in the queue, even if they end the call.
We can't help you complete your self-assessment tax returns, but we can help your company provide better customer service with professional call center features. We can also help you reduce your overall telephony costs and increase staff productivity. Download the free version of 3CX Phone System today. No queues, promise.