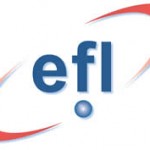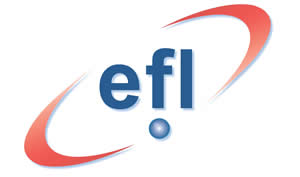 3CX, the leading IP PBX software manufacturer, partners with EFL to help expand it's UK channel business
London and Theale, Berkshire, 16th February 2010: Electronic Frontier Ltd (EFL) has been appointed UK distributor by 3CX, the award-winning IP PBX software manufacturer. EFL will promote the complete range of 3CX products and offer full support and training for UK based dealers and resellers. At a strategic level, the agreement will allow EFL to offer 3CX as a bundle with a range of approved products, including Patton VoIP gateways and IP Phones.
Conor McCann, EFL's General Manager, commented on the agreement, "We are delighted to be working with 3CX who we see as a pioneering player in the software-based IP PBX market. It offers great synergy with our existing VoIP portfolio and will allow us to offer even greater value to channel partners seeking best of breed VoIP solutions."
Stephen Corrigan, 3CX's UK Channel Manager said, "3CX is committed to growing it's UK business, which saw a growth of over 250% in 2009, and needs strong distribution partners to help achieve this. Electronic Frontier has proven experience in the VoIP distribution market and offers a high level of support and a comprehensive range of value added services. We look forward to working with EFL to grow our UK market share."

About Electronic Frontier Ltd (EFL)
Based in Theale, Berkshire, EFL is a leading value-added distributor of converged IP solutions. Working with some of the industry's leading manufacturers, such as ZyXEL Communications, Snom, Patton Electronics and Mediatrix, EFL has a strong reputation for providing complete IP solutions backed with a high level of support and value-added services. Founded in 1993, EFL is a member of the Arcum Group of companies. For further information, please visit https://www.electronicfrontier.co.uk/.
About 3CX
3CX is the market leader in Windows VoIP PBX software. Its product, 3CX Phone System for Windows, has earned Windows Server Certification and has received numerous awards, including The Windowsnetworking.com Gold Award, the Windows IT Pro magazine 2008 Editor's Best Award and a Best Buy Award by Computer Shopper Magazine. 3CX has offices in the UK, USA, Germany, Cyprus, Malta, Australia and Hong Kong. For more information visit https://www.3cx.com/