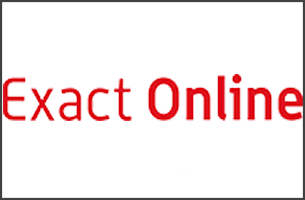 This integration is no longer available
3CX has always gone over and above standard PBX solutions to provide a product that boosts productivity and efficiency within the work-space. With this in mind, it is only natural that 3CX would natively integrate with all major CRMs. As such, we have now developed a plugin to integrate CRM Exact Online.
As with all CRM plugins for 3CX, the Exact Online plugin seamlessly integrates with 3CX Phone System Pro Edition, right out of the box ensuring simplicity and ease of use.
The plugin makes integration between Exact Online and 3CX an easy task as it automatically opens the contact record, and, if the number is not recognized, creates a new contact. It also logs the call and opens an activity box specific to the caller so you can take notes when the call ends.
These might sound like simple features but they are in fact highly valuable; clients are greeted with their names raising customer satisfaction and the automated processes result in much greater work efficiency saving both time and money.
In addition, launching outbound calls from the Exact Online interface can be done simply and effortlessly using the 3CX "hotkey dialling" feature. This is done by selecting the desired phone number in the Exact Online Interface; pressing the configured hotkey dials the number and automatically connects the call to your extension.
Installing the Exact Online 3CX plugin for v14 is an extremely easy process and can be done by clicking on the link below: