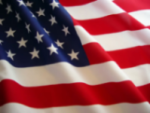 The 3CX Training Team is pleased to announce our upcoming Advanced 3CX Partner Training event in Alpharetta, Georgia, USA on Monday, 11th and Tuesday, 12th June 2012.
This 3CX Advanced Training Workshop is open to all active 3CX Partners who have successfully achieved 3CX Certified Pro / Partner status and/or who have already successfully deployed commercial licences of 3CX. The event is aimed at pre-sales and support technical personnel tasked with the responsibility of promoting, installing, configuring, maintaining and supporting 3CX client installations.
Monday 11th and 12th June 2012 – 3CX Advanced Training
Microsoft Corporation
1125 Sanctuary Parkway, Suite 300Alpharetta, GA 30004
Book Here
Places are on a first come first serve basis so book early to avoid disappointment. You can cancel your booking up to five days before the event at no charge by contacting the organiser.
Please have your booking reference to hand. For late cancellations and non attendance, 3CX reserves the right to invoice the partner the sum of USD 50.00.
We look forward to receiving your booking and welcoming you to our events in the USA during June 2012!