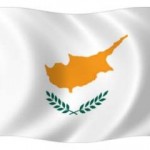 The 3CX training team is pleased to announce the 3CX Partner Training event in Cyprus.
We would like to invite all new or active 3CX partners to attend the day of training on May 24th 2011.
The event will discuss great techniques on how to deploy the 3CX Phone System as well as provide some sales advice.
The training event will take place in the 3CX office at:
Block B, Office 303, Engomi Business Center
1, 28th October Street
2414 Nicosia,
Cyprus
For information and to book your seat, please visit the events site here.
Places are on a first come first serve basis so hurry and book your place.  These events are free to all 3CX Partners. You can cancel your booking up to five days before the event at no charge by contacting the organizer.
Please have your booking reference to hand. For late cancellations and non attendance, 3CX reserves the right to invoice the partner the sum of EUR 50.00.
We look forward to receiving your booking and welcoming you to our event in May 2011!