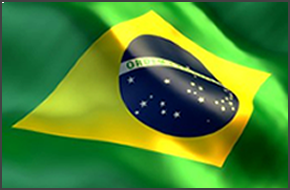 We are pleased to announce upcoming 3CX Introductory and Advanced Partner Training days at the offices of our distributor, Digiserver, on the 29th, 30th August and 19th and 20th September 2013.
We would like to invite all new or active 3CX Partners to attend the training workshops as these events provide the perfect opportunity for all 3CX Partners to learn how to configure, support and sell 3CX Phone System for Windows. The Advanced course gives an in-depth look at the technical side of 3CX Phone System and is aimed at pre-sales and technical support personnel tasked with the responsibility of promoting, installing, configuring, maintaining and supporting 3CX client installations.
To book your seat and for more information, such as the full schedule, topics that'll be covered and a map of the training location, click on the links below:
Introductory Training, August 29th 30th
Advanced Training, September 19th, 20th
The training event will take place at:
Centro de Treinamento Plantec/Digiserver
Rua Jacirendi, 282 Tatuapé
São Paulo, SP
Brazil
3CX Partner Training events are always extremely popular and places are on a first come first serve basis so book as soon as possible to avoid disappointment. These events are free to all 3CX Partners. You can cancel your booking up to five days before the event at no charge by contacting the organiser.
We look forward to receiving your booking and welcoming you to the events in August and September!