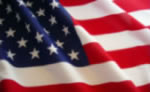 We are pleased to announce that 3CX Distributor, 888VoIP will be holding a 3CX Partner Training Event in Buffalo, NY, on the 27th September 2012. We would like to invite all new or active 3CX partners to attend the day of training.
The material will be presented by experts on 3CX Phone System, including Kerry Garrison, author of "3CX Book v11," John Molino, CEO of 888VoIP, and Mike Evanisko, 888VoIP VP of Technology. In addition to learning about 3CX Phone System 11, this training will address six key aspects of successfully selling and deploying 3CX:
Positioning 3CX Phone System 11 in the market and against the competition
Conducting a successful 3CX Phone System demo to your customers
Performing a 3CX Phone System site survey to speed up your 3CX deployments
Offering core and ancillary products to your 3CX sales to increase value
Delivering a killer 3CX quote designed to close the sale
Selling 3CX into specific vertical markets
There will also be a live interactive lab set up with 3CX Phone System 11. During a hands-on session, you will personally experience the features and benefits demonstrated during the event that will help you successfully demo, close the sale, and deploy 3CX solutions.
Seats are reserved on a first come first serve basis, so hurry and book your place early.