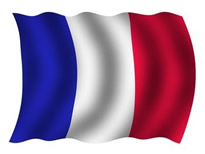 The 3CX Training Team is pleased to announce upcoming 3CX Partner Training events in France, to be held by 3CX Distributor, Watsoft.
We would like to invite all new or active 3CX partners to attend a day of training on either November 27th or December 4th 2012.
The events will discuss how to install and maintain a VoIP architecture using 3CX Phone System. Attendees should have good IT skills, a basic knowledge of VoIP/PSTN, and are asked to bring their laptop (Minimum requirements: Windows OS, .NET Framework 4, MS Outlook 2003 or up (optionally)).
It will take place at:
November 27 – Bordeaux
Watsoft
3 allée de la Crabette
33600 Pessac
December 4 – Paris
Maison d'Aquitaine
21 rue de Pyramides
75001 Paris
The training costs 590 Euros plus VAT each day. Watsoft registered partners will be offered a special discount. To register, please contact Watsoft by phone (+33 556 157 570) or email – ventes@watsoft.com.