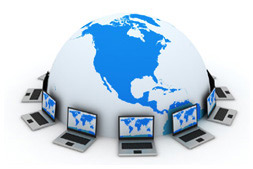 We are pleased to announce the upcoming Complete Turn-Key IP PBX Solutions webinar, which is scheduled for Tuesday, May 22nd at 1pm Eastern Time, 6pm BST. The webinar will be presented by 3CX Channel Manager, Brian Conway and Ramon Felder, CEO of Patton-InAlp Networks AG.
Implementing a software-based IP PBX within small and medium sized businesses provides many benefits such as substantial cost savings, greater scalability, easier management, robust feature sets, enhanced worker productivity, and more. Many businesses think that a complete overhaul of their telephony infrastructure to an all-IP solution may not be the best approach. This webinar will show you how to leverage your existing phone equipment, whilst reaping all the benefits of IP PBX technology.
What attendees will learn:
Connecting your existing phone lines to VoIP services
Making use of unified communications features with 3CX MyPhone
Connecting existing legacy phone and fax equipment
Connecting to remote offices with low-cost IP telephony
Connecting with your office whilst on the road and from home
Connecting with voice and data survivability for business continuity
Business benefits of 3CX Phone System, the leading Windows-based PBX
How Patton SmartNode VoIP Gateways interconnect legacy telephony with VoIP systems and services
Pros and Cons of several TDM to IP migration strategies
Auto-Provisioning SmartNode with 3CX Phone System
Click here to register your place for free at the 3CX and Patton Complete Turn-Key IP PBX Solutions webinar.